"Bags: Inside Out" exhibition presents more than 300 interesting and attractive bags.
Bags: Inside Out exhibition displays more than 300 bags that you can observe the history of bags thanks to this exhibition.
Bags: Inside Out is one of the biggest bag exhibition of British history. More than 300 bags will be exhibited until September 12, 2021. This comprehensive exhibition is an unmissable opportunity for bag enthusiasts. Specially designed bags, cosmetic bags, Louis Vuitton suitcases, Hermès Birkin bags and iconic bags designed by brands such as Mulberry and Fendi are among the accessories on display.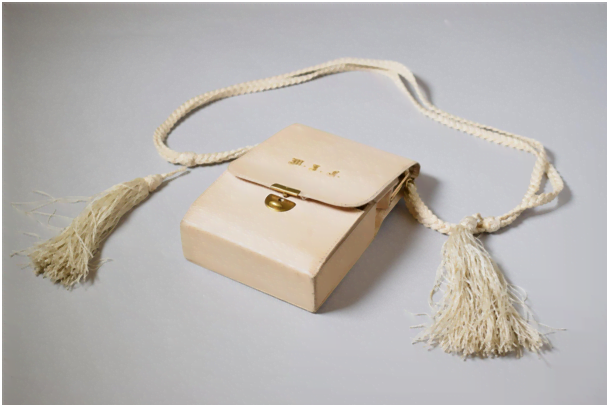 One of the bags in "Bags: Inside Out" exhibition is a 20th century opera handbag. Leather opera handbags were popular in this period,which included  mirror, opera glasses and a fan. There was also a bone note card and a pen in the handbags. When we think about the women' suffrage in the early 20th century, pen and paper has a particular importance. The paper and pen in the bags of women that struggle for the right to vote, entry into business life and various other social rights can be considered as a sign that they are now expressing their opinions.
It is interesting that a handbags which is from 20th century, reflect not only fashion of this century, but also can gives clues about women's role in social life. This opera handbag was also produced in the 1910s. This Lemière brand French bag was given to the museum by Miss L. N. Foster.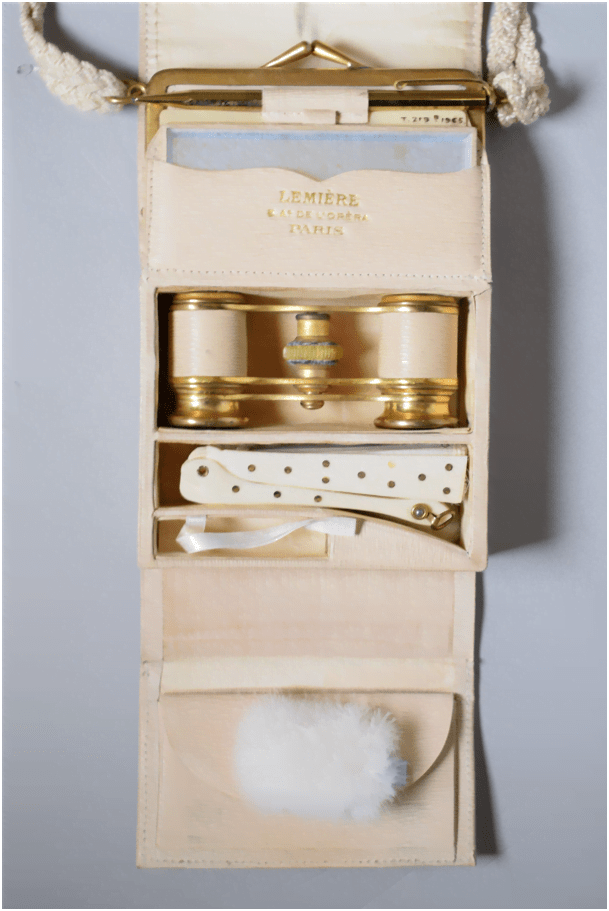 The handbag made of beige leather with a cream silk lining, is fitted with a snap-fastening change purse at the top and a scalloped pocket below. Its silk knit gives very elegant spirit to bag and the tassels on the edge of handle are finish touches of handbag. Besides, handbags has a mirror,a pencil, white silk fan, opera glasses and powder. It is possible that when you open this handbag, you can even hear soulful voice of the famous soprano Marie -Jeanne Larrivèe Lemière from a romantic Parisian night.