Vacheron Constantin Historiques American 1921, which has attracted great attention since 1921 with its disruptive cushion case and a dial, celebrates its 100th anniversary with 3 new models.
After the WWI, almost everything, even the watches, has changed irreversibly. In fact, the watches changed so much that they began to go beyond the classical shapes known until then. Rectangular or square cases were in fashion. Some of the watches produced were fed by the Art Deco trend, the first example of which we saw at Helsinki Train Station, and gained a new look.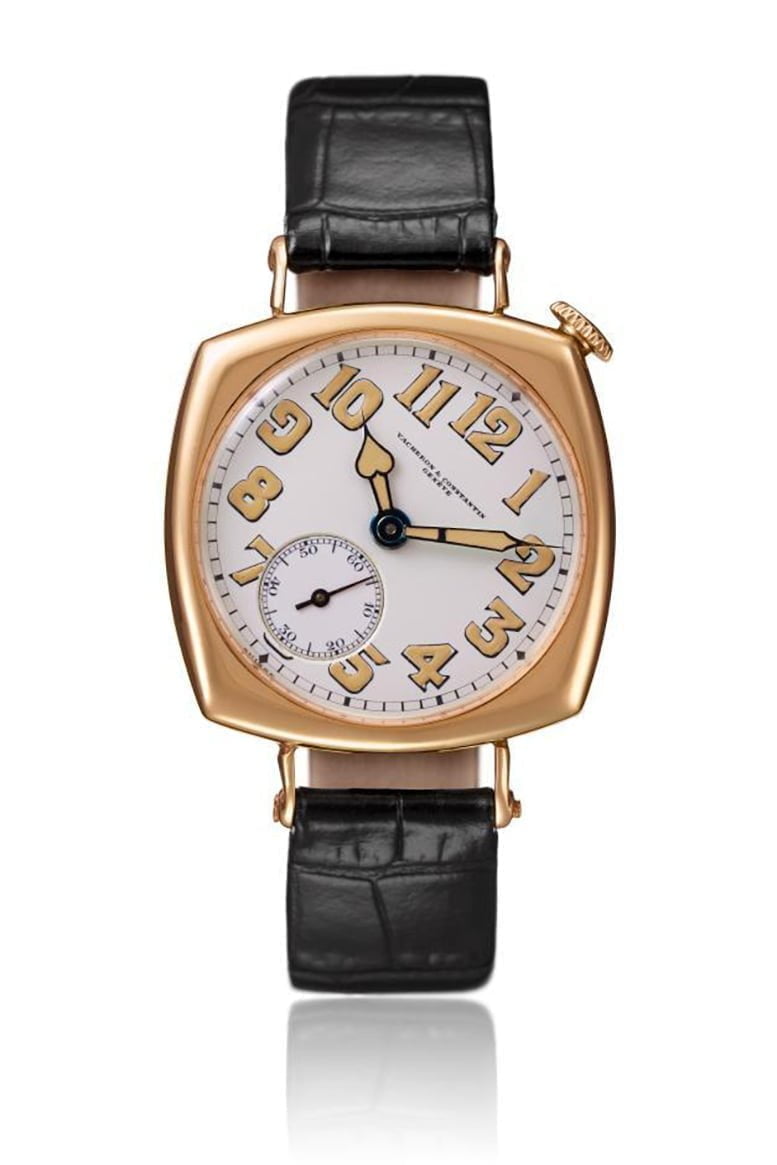 In 1919, Vacheron Constantin made an interesting design, which was elegant but a flamboyant structure with a 45-degree slope in the form of a cushion.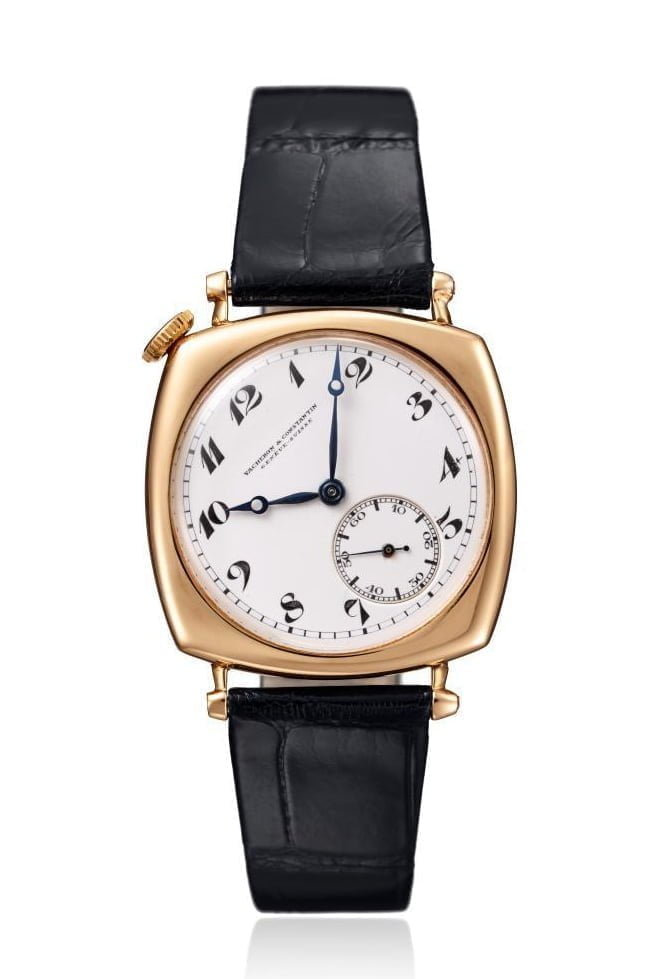 The iconic watch model emerged when it was redesigned for the North American market in 1921 with some changes based on the 1919 model. The design of the hour and minute hands had changed, the crown was moved to the right, and the small seconds sub-dial was displaced.
Especially automobile drivers loved this watch that was very legible. In the golden age of automobiles, Vacheron Constantin Historiques American 1921 was a game changer, it attracted increasing attention with the positive changes made over time, but not with big words but with its own style, gracefully.
Three new models join the Vacheron Constantin Historiques American 1921 family: Models in 40 mm white gold, 40 mm platinum and 36.5 mm white gold. The same movement is used in all watches: The hand-wound Caliber 4400 AS with power reserve of 65-hour.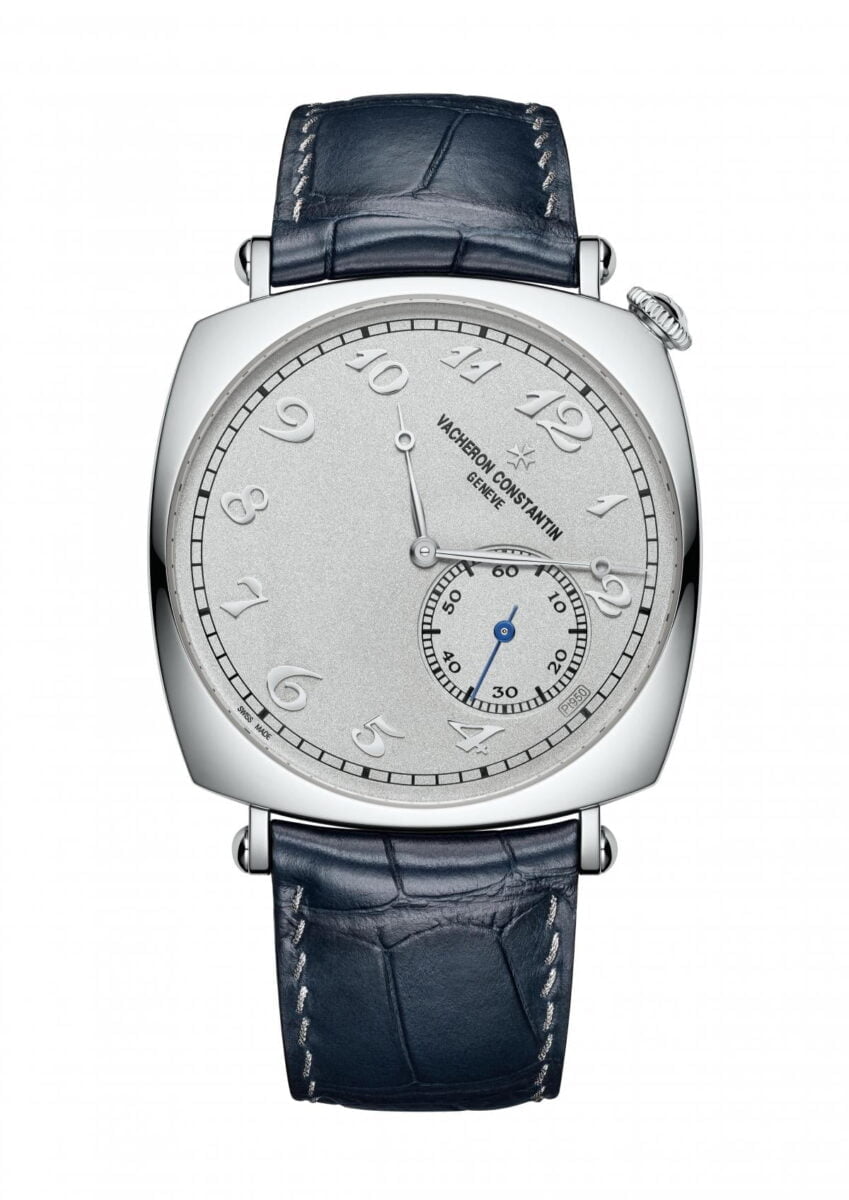 The sandblasted platinum dial and platinum case version of the Vacheron Constantin Historiques American 1921 model is limited to 100 pieces. The case is 40 × 40 mm.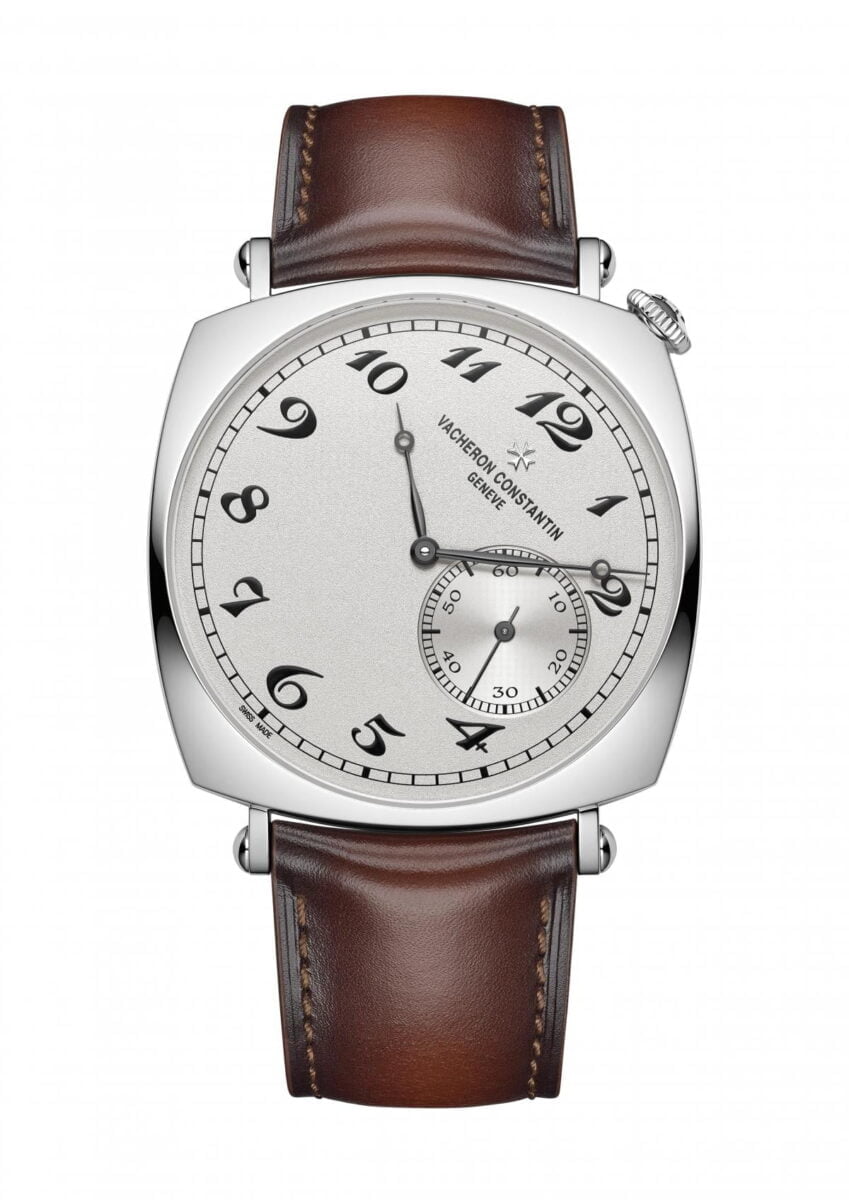 Black Arabic numerals with a white gold case and small seconds sub-dial create a sharp contrast with the ragged background.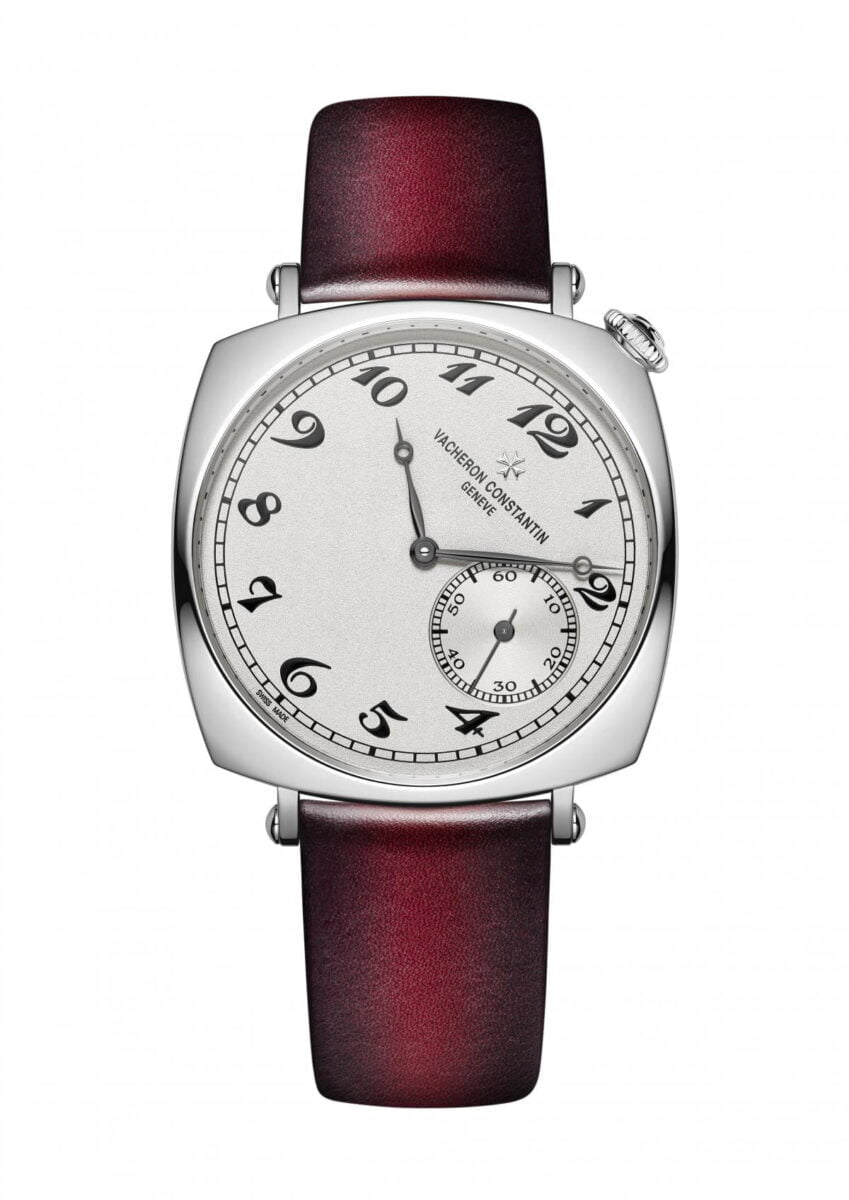 Lastly, the Vacheron Constantin Historiques American 1921 is offered with a thinner case option in 36.5 mm. However, this option is more appropriate for the dimensions of the original model and the spirit of the time that watch was firstly released.