Patek Philippe met the expactations on the fair, but in its own way. The most talked thing at the first day of the fair was Nautilus Ref.5711 / 1A-014 with olive green dial which is a mystery whether it will be in line for the throne or not.
Following a few months, the statement of Thierry Stern, Patek Philippe CEO, Nautilus 5711 or rather steel watch Ref.5711/1A-010 with blue dial was discounted, the highly anticipated Watches and Wonders has begun.  Patek Philippe has also met the expectation on the fair, but in its own way. At the most important fair of watch industry, Patek Philippe took up its cool position and never made a presentation.
Novelties were introduced with only a press release, and Patek Philippe employees, in a day when they raised their heads just for a moment, peacefully back to their best work that is the production of legendary watches. The fact that all the models introduced are from the Nautilus family indicated to the fans, who stand in silent homage for one moment at the front of their computers, where is greatness.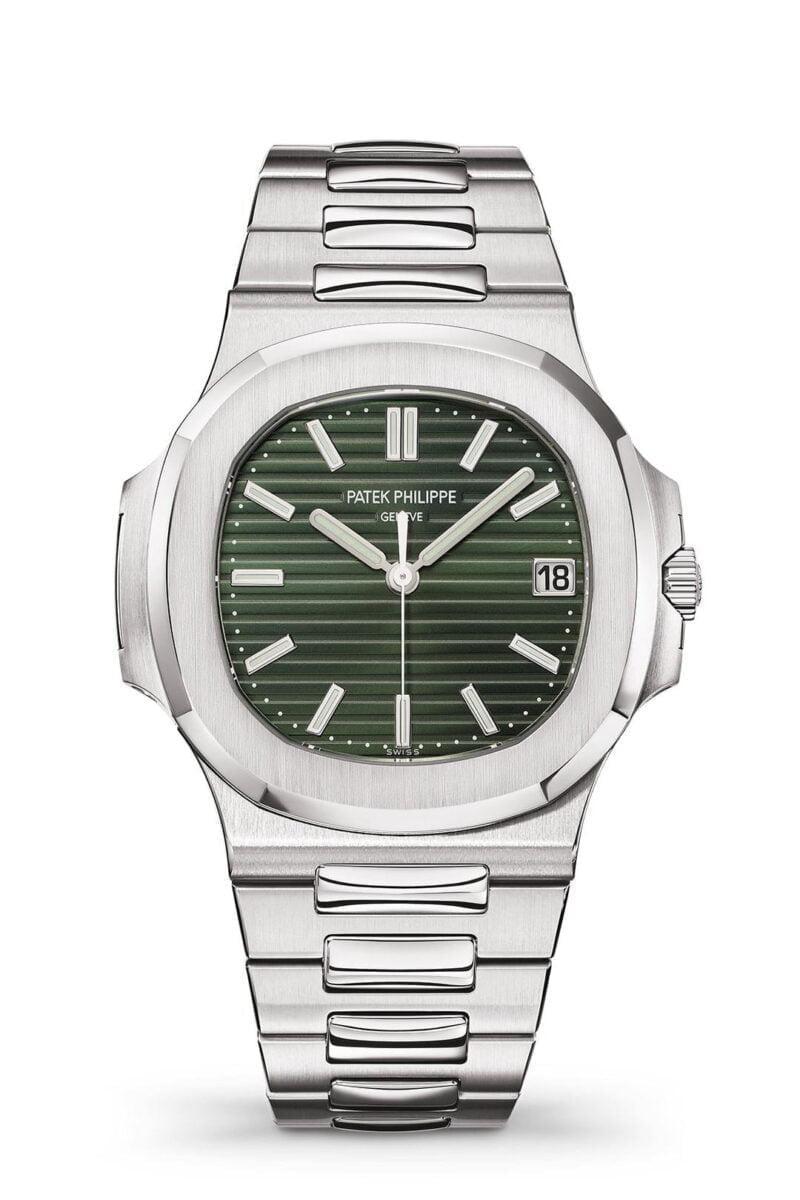 Nautilus Ref. 5711 / 1A-014 with olive green dial and Nautilus Ref. 5711 / 1300A-001, which has same dial and technical features but a different bezel paved with diamond, were most popular watches among the introduced models.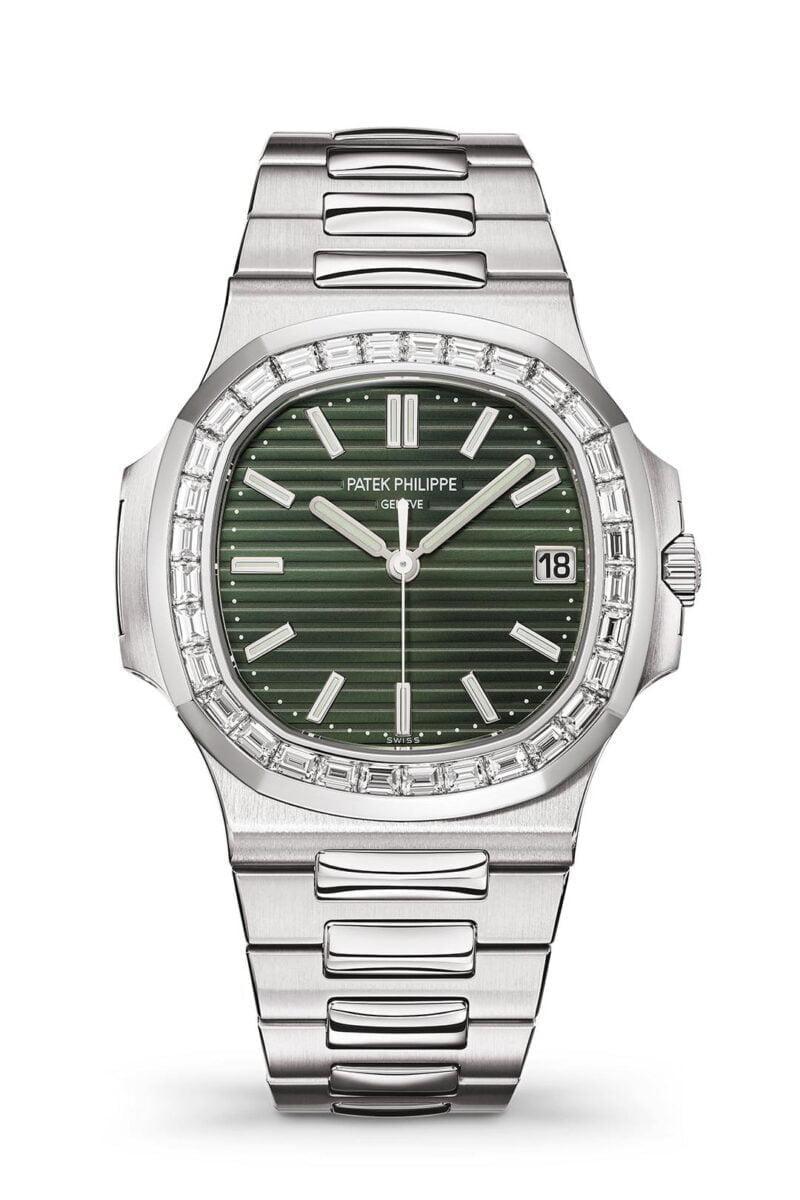 Besides, the Nautilus Travel Time Chronograph (Ref.5990 / 1R-001) with a rose gold case and bracelet, and the Nautilus Haute Joaillerie (Ref.7118 / 1450R), also with a rose gold case but paved with 2,553 diamonds, including the bracelet, were the other Nautilus models introduced.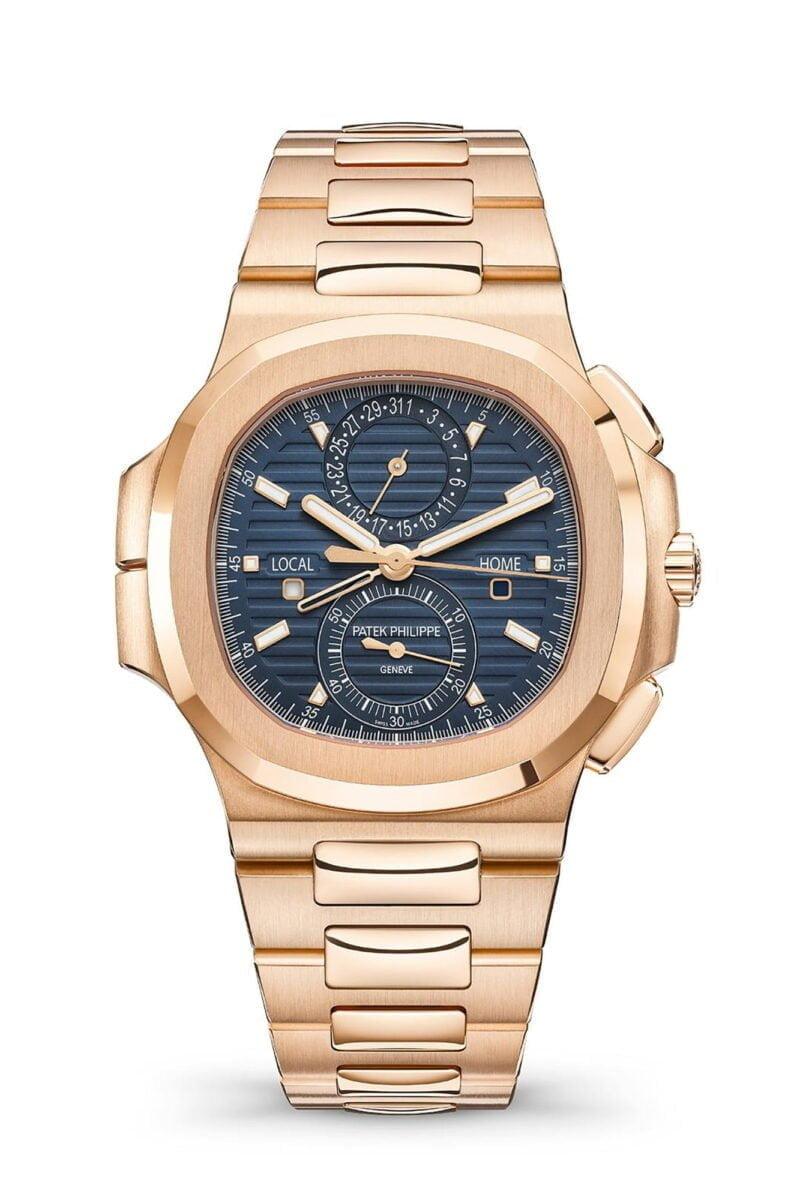 The steel Nautilus 5711 with an olive-green dial has the same features as its brother, the blue dial Nautilus, up to its technical specifications: Both two model is in 40 mm case, has same central rotor movement (silicone Spiromax balance spring) and both two model has date display… Everything is the same except for one thing; the color of the dial is green…
Patek Philippe kept his promise, Thierry Stern had already said what would happen, and he had announced that there will be a new production before the production line of Nautilus Ref. 5711/1A-010, which has a seducer blue dial, was terminated. The sentence written by a watch editor ("Green is the new blue.") was talked all day long. However, green perhaps symbolizes the end of an era, as an object of desire the Nautilus will always exist, but as everyone admits, Ref. 5711/1A-010 in steel case with blue dial will never be replaced.
We have seen once again at the world's biggest watch fair that Patek Philippe, who walk tall and does not hesitate to walk on its right way, won again (and who has a Ref. 5711 with blue dial).