It has an in-house movement, water resistance to 100 meters, resistance to magnetic field, has 5 day of reserve power, and a 10-year warranty. Moreover, it is affordable. It is a prince, isn't that right?
The AquisPro Date (or ProDiver as we know it previously) is a professional diver watch equipped with in-house Caliber 400 movement. Caliber 400; thanks to its components consisting of non-ferrous materials and anti-magnetic components such as silicon, it is a brand-new mechanism that is resistant to magnetic fields, shows high accuracy, has a five-day power reserve and a 10-year warranty, and is highly regarded and respected by enthusiasts.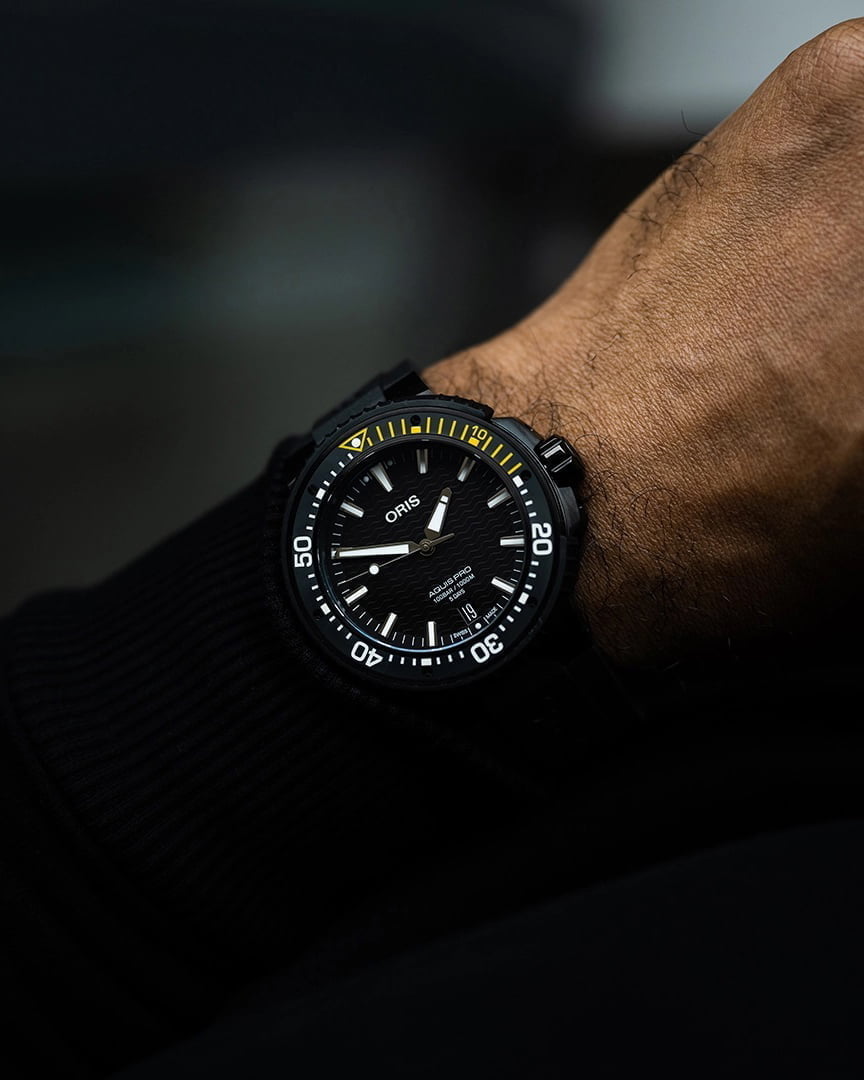 The Calibre 400 had announced in fall of the last year, has already made ground as a modern classic. Oris also meets expectations with adding Caliber 400 to more and more watches.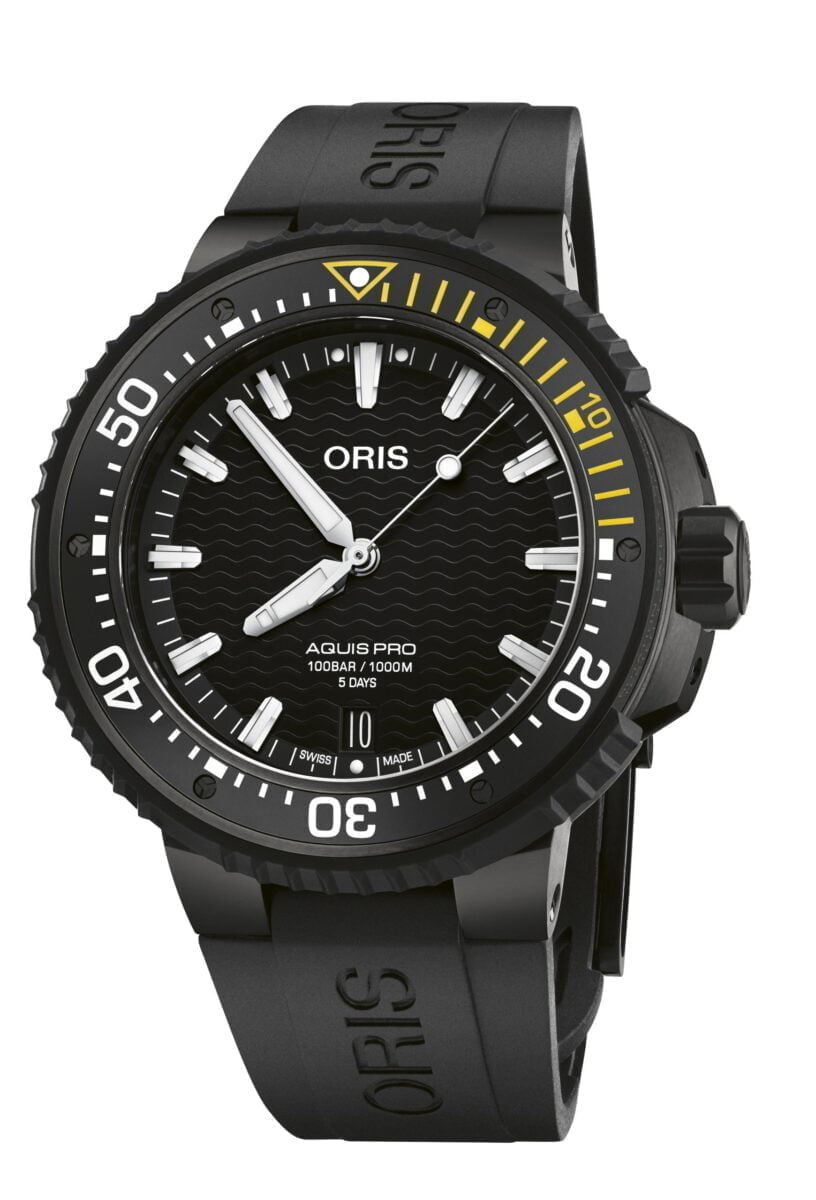 The new AquisPro Date Caliber 400 is large watch with strong appearance, and a 49.5 mm diameter in titanium case. This hefty watch with black PVD coating has yellow and white engraved minute hands with a rubber-attached ceramic bezel that it can be easily held under water.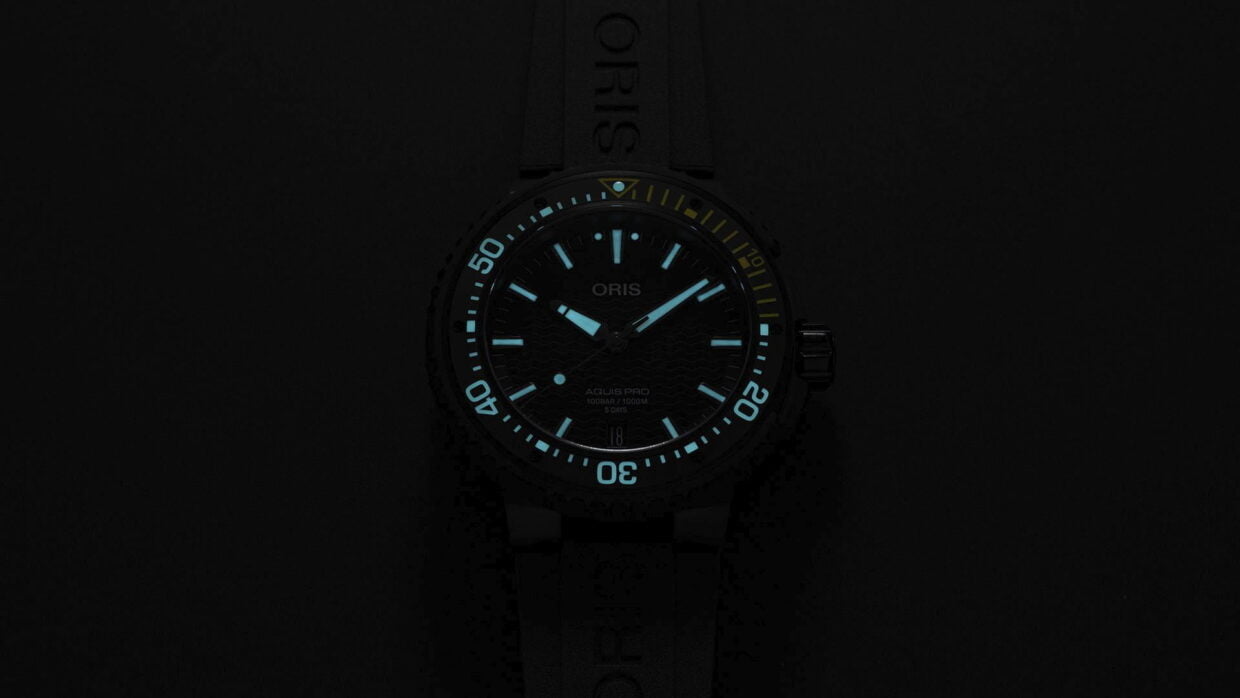 The AquisPro Date Caliber 400 bezel, which is produced for the needs of professional divers, is water resistant to 1000 meters, contains Oris's patented rotation safety system known as RSS. This Oris device is approved by professional diving community, enables to wearers adjust and lock the unidirectional rotating bezel, which means that divers can clearly see the remaining time during a dive.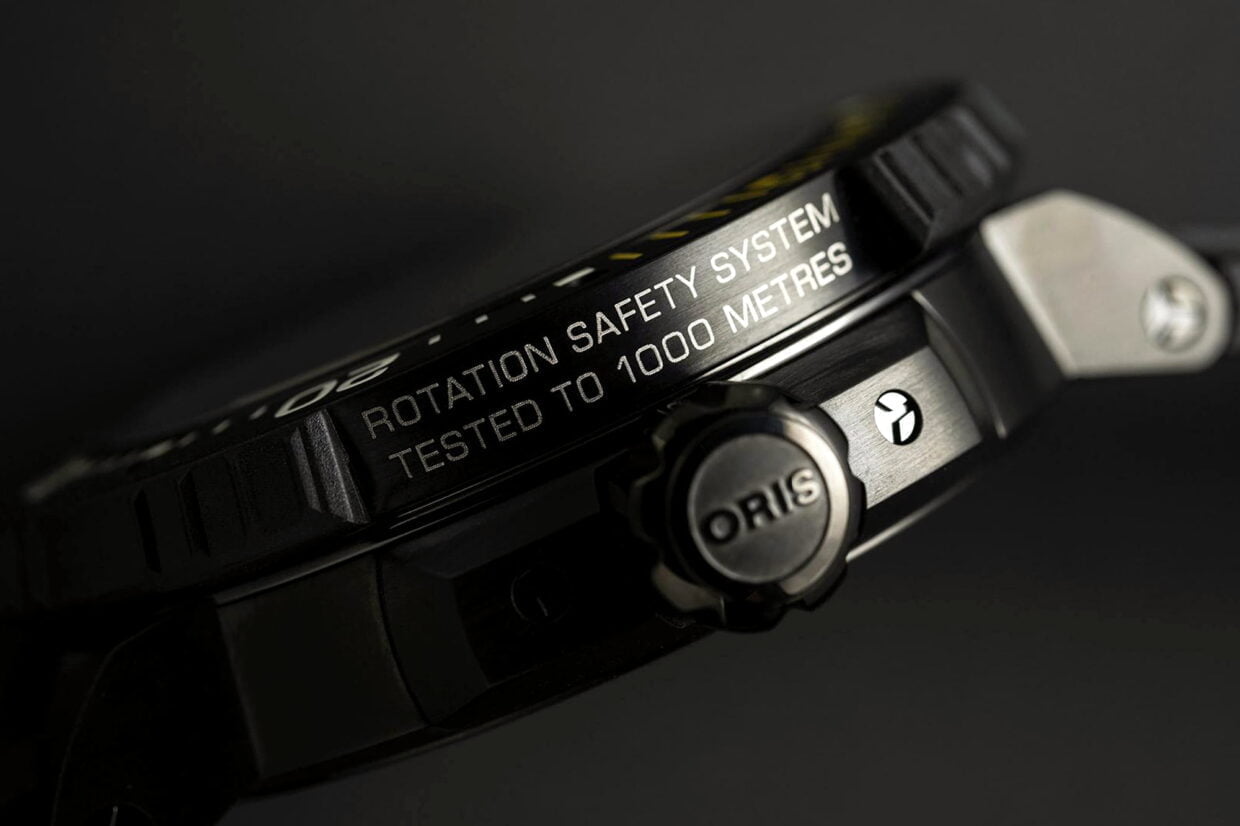 Patented clasp is equipped with a sledge for fine adjustment. Thus, you can adjust timepiece on wearer's wrist. Thanks to second security attachment hook in the buckle, two hooks grab the strap when the clasp is released unintentionally.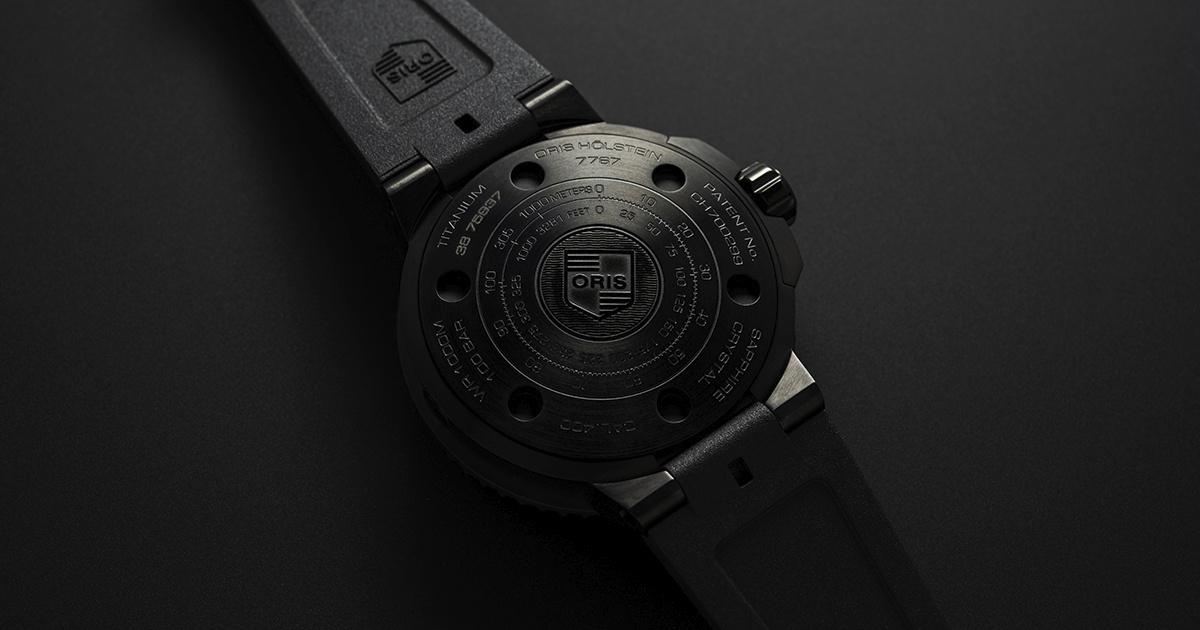 The new AquisPro Date Caliber 400 is an elegance diver watch in a powerful and clear dial.