Arnold and Son Luna Magna carries the largest (and three-dimensional) moon phase that we have ever seen in a watch, and with this innovation, it is already opening a page for itself in the history of astronomical watches.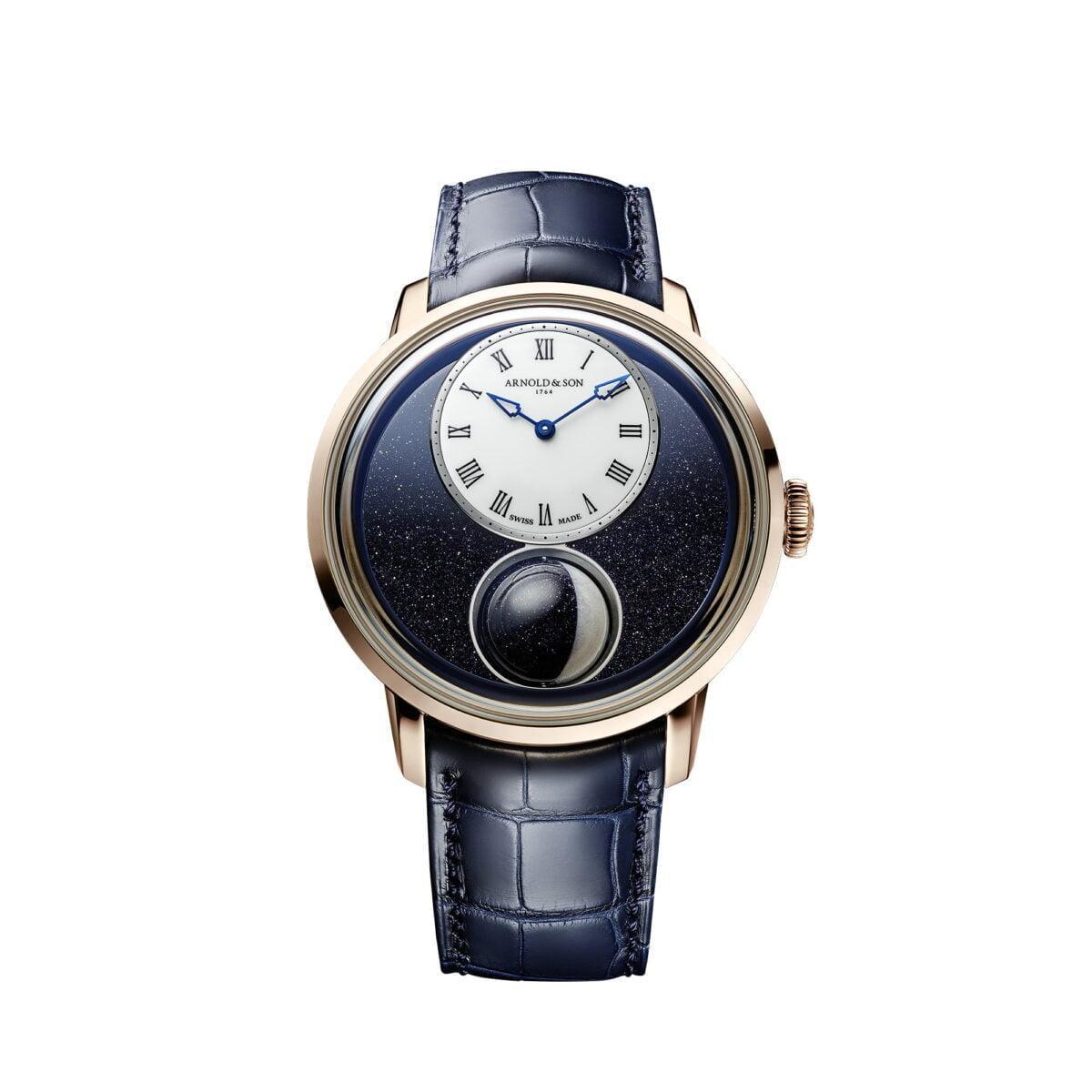 With its Latin name Luna Magna is one of the most interesting watches in Watches and Wonders 2021, because it has the largest (and 3-dimensional) moon-phase we have ever seen at 12 mm! (Let us remind, Konstantin Chaykin's Lunokhod model with a three-dimensional moon-phase.)
As a part of astronomical watches, moon-phase watches are most remarkable subject of high watchmaking, carry the high knowledge of astronomy and represent romantic side of watchmaking. Certainly, the association of Moon with emotions for centuries influences this.
Therefore, the presentation of Bertrand Savary, CEO of the brand, at the observatory in Neuchâtel, to refer to the sea chronometers measuring the meridians by the British watchmaker John Arnold, who gave the brand its name, further stiffened this emotional side.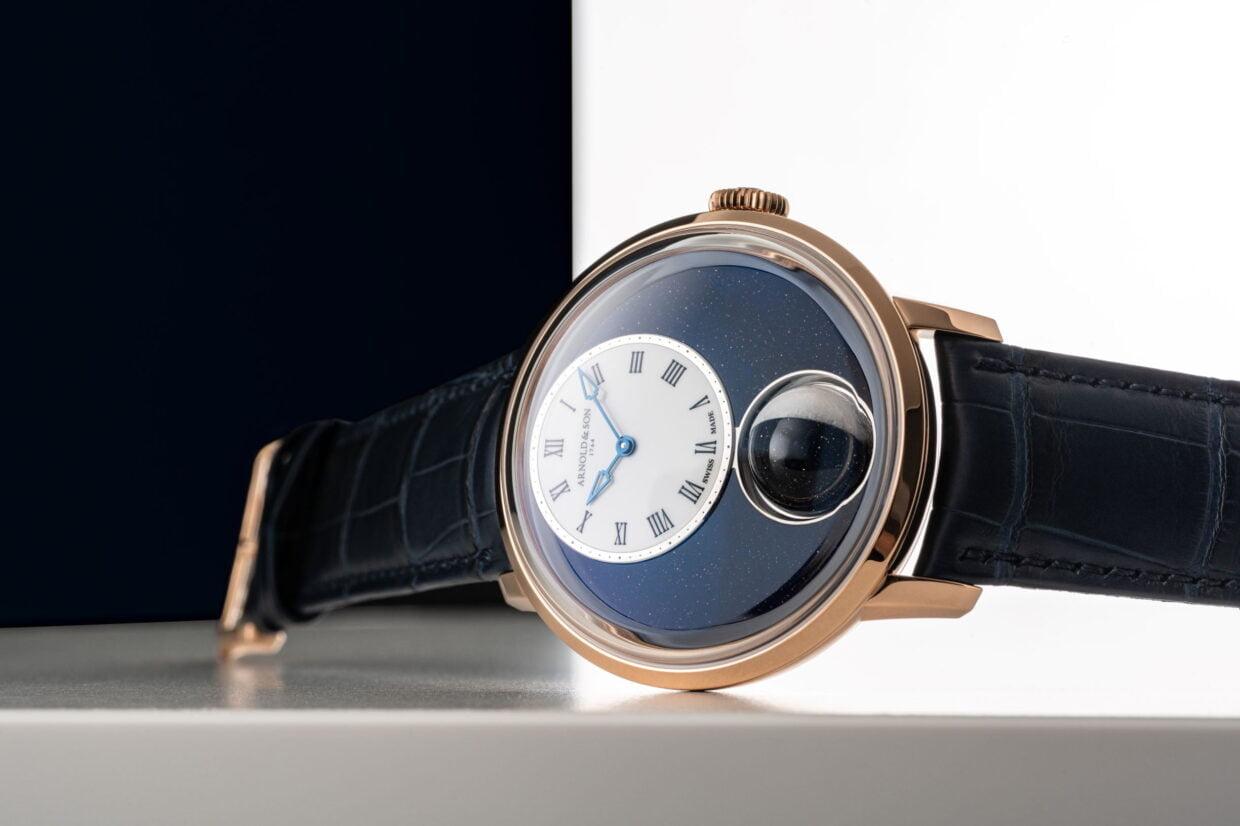 The 12mm rotating moon and 2.2 grams consists of a combination of two parts, is in the 44mm rose gold case of Arnold and Son Luna Magna. Natural white marble is used for the light part of the moon phase, which has gone through a long process and requires craft knowledge, while aventurine glass, which is also a favorite of famous Murano glass manufacturers, is used for the dark part. This material is also used in the dial; therefore, when the dark side of the moon displays, all dial is completely adorned with aventurine glass. The CEO says that the material was chosen because it gives the scene of night-star sky.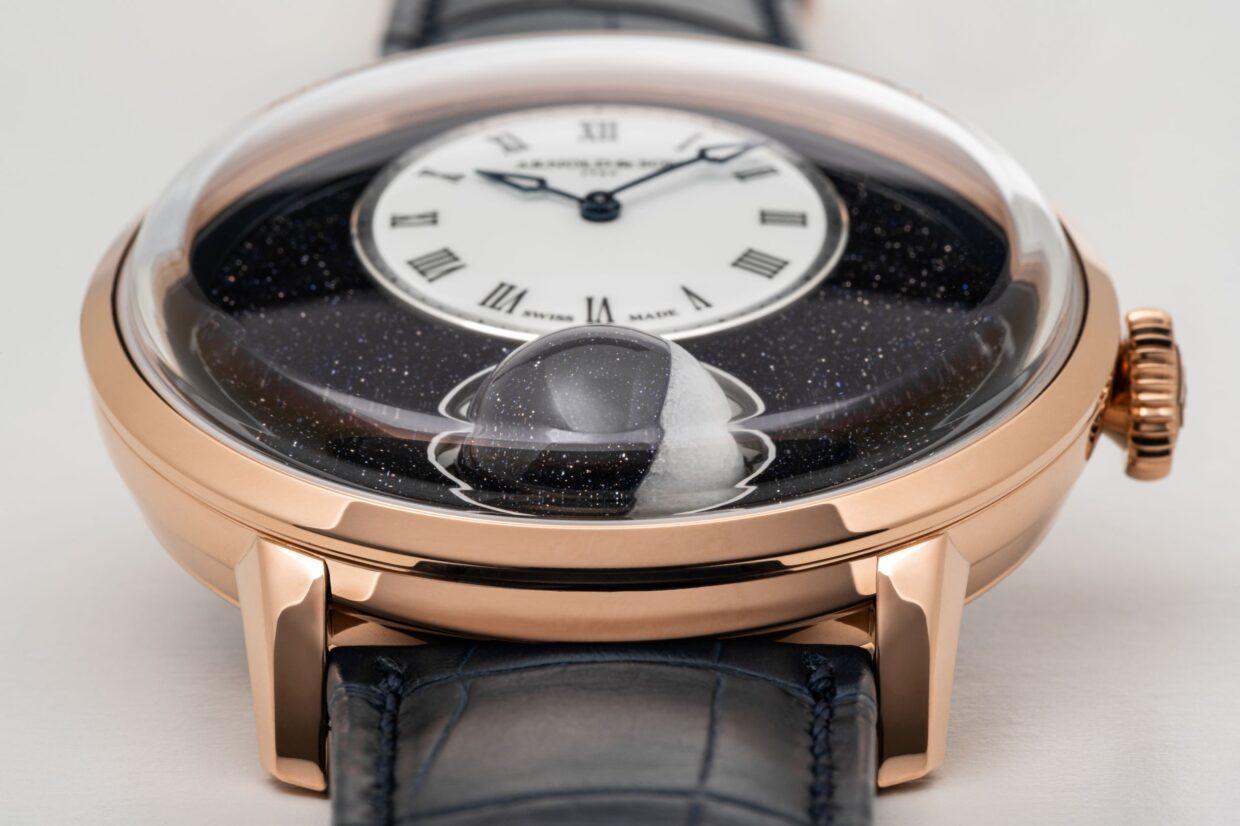 As a novelty, the crown can also install the moon phase, as well as the hour and minute hand, which are seen as an indicator at the top of the dial. While the moon phase is seen on the back of the watch in the same way, the analogue display of the moon phases can be clearly seen on the back decorated with Geneva stripes, and it is stated that moon phases can be measured for 122 years without adjustment.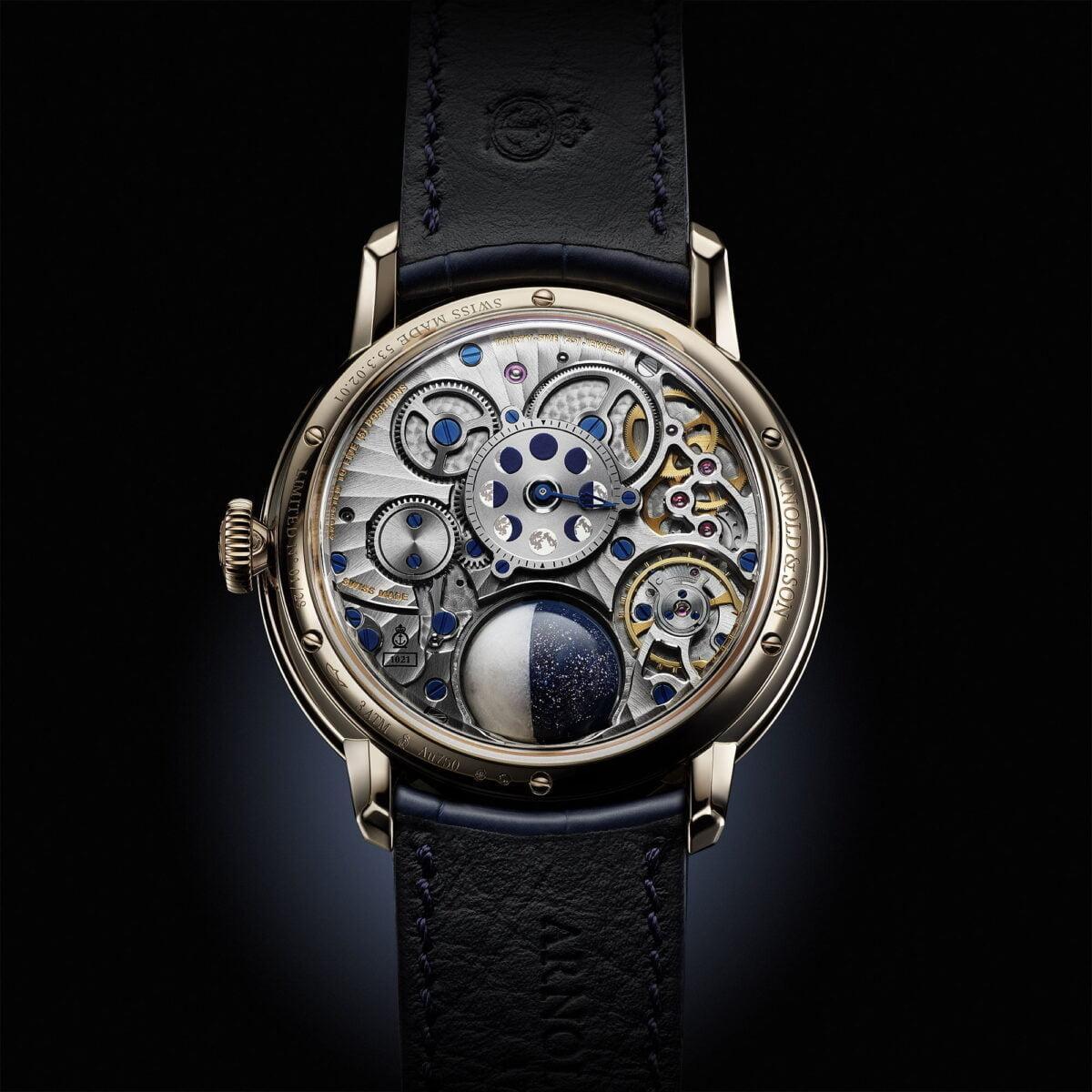 New in-house and hand-wound A&S 1021 movement is used in the watch, the power reserve is of 90 hours, so almost 4 days.
It is obvious that we will feel like a part of infinite universe while wear the model limited to 28 pieces.