For the second time, Bulgari collaborated with the famous Japanese architect Tadao Ando and announced the architect's new interpretation of time, based on the concept of the growing Moon (mikazuki).
"People slow down to remember, they speed up to forget, " said Milan Kundera, in his book slowness, thinking about the absence of emotions brought about by slowing down in our daily lives.
It may be difficult today, but reducing the heavy pressure of time on us can slow down. Maybe doing everything at it's own pace, at the speed it should be, such as walking from one place to another, the distance between them is not too far, is one of the best ways to experience time.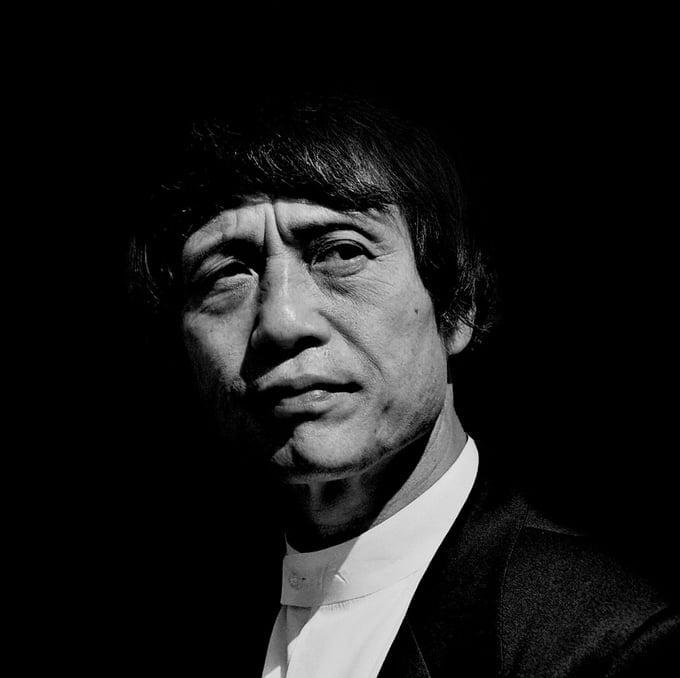 Tadao Ando, a Pritzker award-winning Japanese architect (but a self-taught non-graduate architect, starting with an apprenticeship in architecture-related jobs), may have thought so, too. Maybe he walked to a sand garden to think about all this. His calm in the Zen garden may have carried in his mind the spiral lines of sand waves surrounded by heavy stones and taken them to Bulgari's watch architects and showed them the spiral he had drawn on the paper. Pritzker award-winning Japanese architect Tadao Ando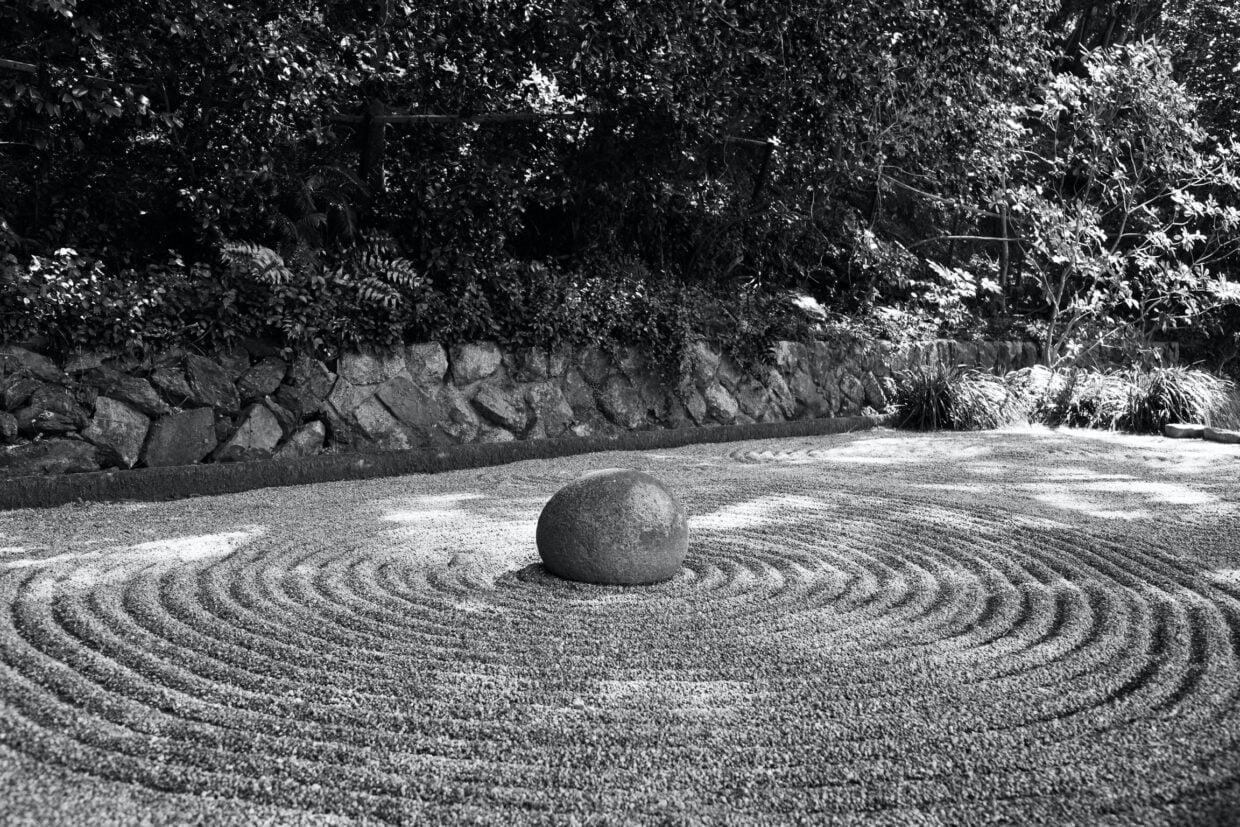 We don't know exactly what happened before, but we know the great results of Bulgari's collaboration with Tadao Ando.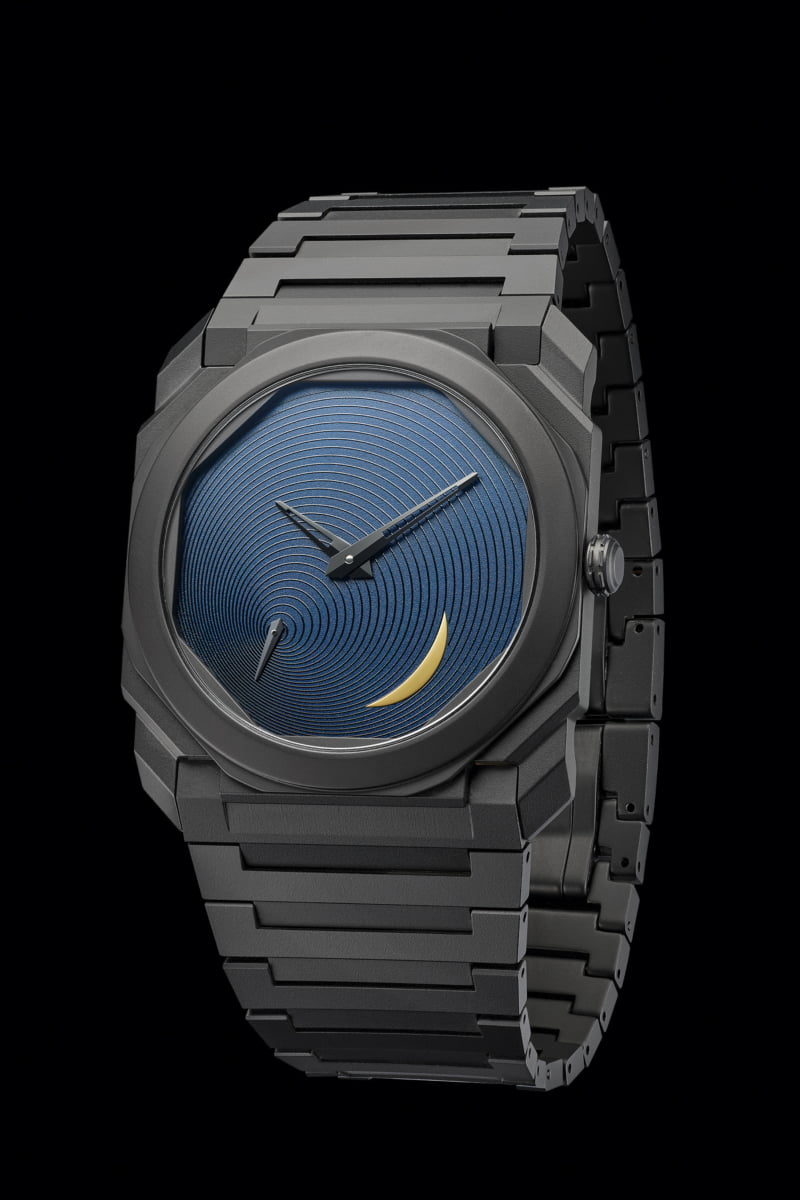 That is why Bulgari officials proudly announced the 7th world record achieved at the Watch and Wonders 2021 with the Octo Finissimo Perpetual Calendar, the thinnest Permanent Calendar Watch with a thickness of only 5.8 mm, while some people prepared in collaboration with Tadao Ando Octo Finissimo (Ref. 103534).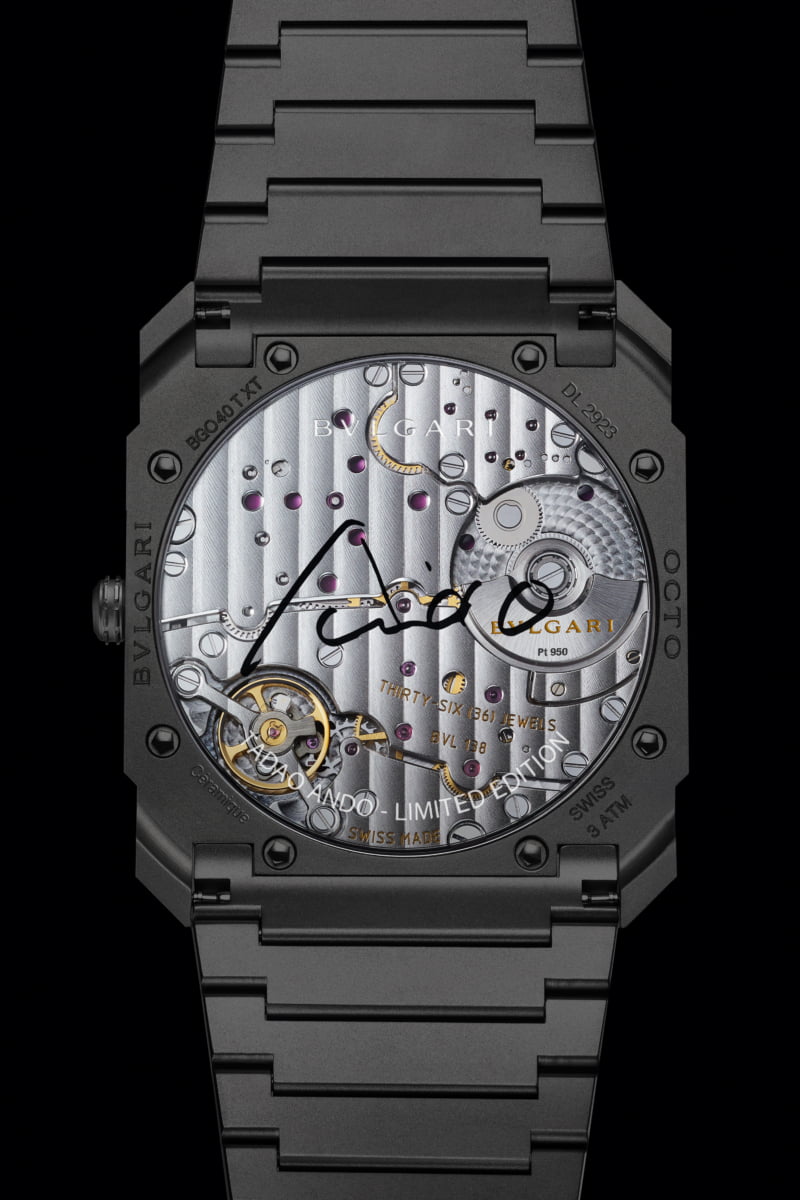 This is the second time Bulgari has collaborated with Tadao Ando, previously with two watches, one specially produced for Japan and the other a tourbillon limited to 10 units (Ref. 103244 and Ref. 103245) was another collaboration that bore fruit.
Octo Finissimo Tadao Ando LE (Limited Edition) watch with a 40 mm diameter case and bracelet is made of matte black ceramic with a textured, sandblasted surface. The lacquered dial, on the other hand, is a color that refers to the dark blue color of the sky at night.
Looking at the sky at night, the Moon stands out as an element that complements the landscape. A stylized golden crescent moon, which shows the first stages of a new moon and is seen around five o'clock, was added to the clock with a genius idea. In Japanese, this slender crescent figure is called mikazuki. The term Mikazuki is also seen as a symbol of its rebirth and the fluid nature of the time.
Perhaps right, perhaps wrong, to think that there could not be a more poetic clock than this, you will have to wait for the next time of Tadao Ando and Bulgari to find out.
Highlights
Octo Finissimo Tadao Ando LE watch will be produced in 160 units, unlike previous watches, which will be available both in Bulgari boutiques and from authorized sellers.
The glass surface, which appears vaguely due to the structure absorbing light in the dial, also causes a puddle effect.
The micro rotor that powers the automatic watch's mechanism is more efficient than its counterparts and provides 60 hours of power reserve.