Virgil Abloh, Men's Artistic Director of Louis Vuitton, brings together LV and NBA in a transversal celebration of popular culture, fashion and sports.
The 2021 Pre-Fall LV x NBA Men's Collection by Virgil Abloh features as a collection where the collective memories of two giant names intersect. Inspired by the 1990s' basketball mania, the collection reflects the diverse characters and unifying spirit of basketball, and Virgil Abloh's unique touches. Furthermore, select pieces in the collection were produced with the designer Don Crawley, an expert within the space of unifying design and sport. Basketball objects and shorts, including basketball hoops, are amongst Crawley's designs.
2021 Pre-Fall LVxNBA Men's Collection is a wardrobe that designed for the life triangle of a basketball player. This wardrobe reflects three dress modes of a basketball player: travel, game and press conference. For travel, iconic LV floral motif quilted trousers and coats are designed.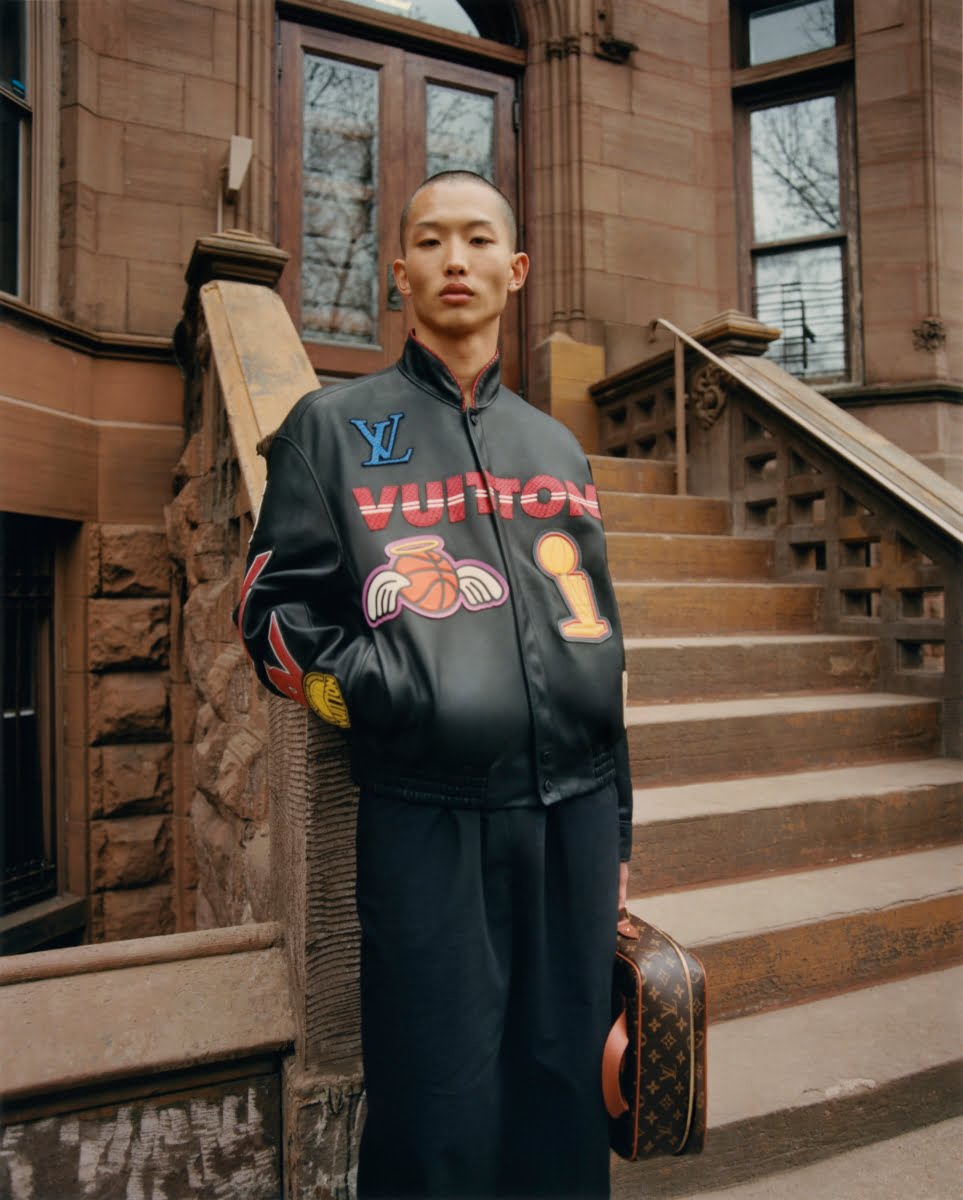 Inspired by game, NBA style shorts and towels are designed; shorts and towels are adorned in letters of Louis Vuitton and the NBA logo.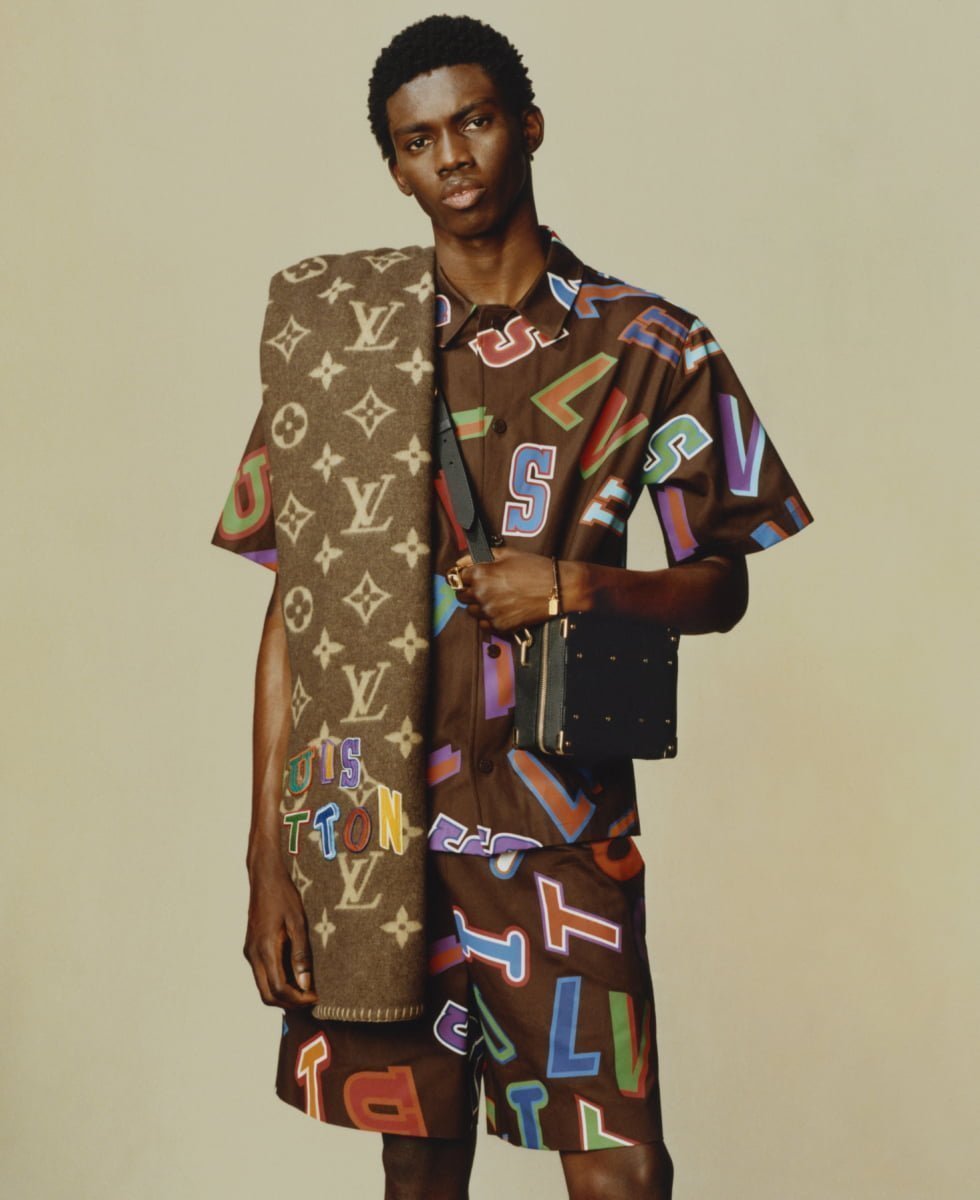 And finally for press conference, we meet formalwear interprets a 1990s sensibility in a boxy black suit and overcoat; these pieces are adorned in basketballs and hoop graphics.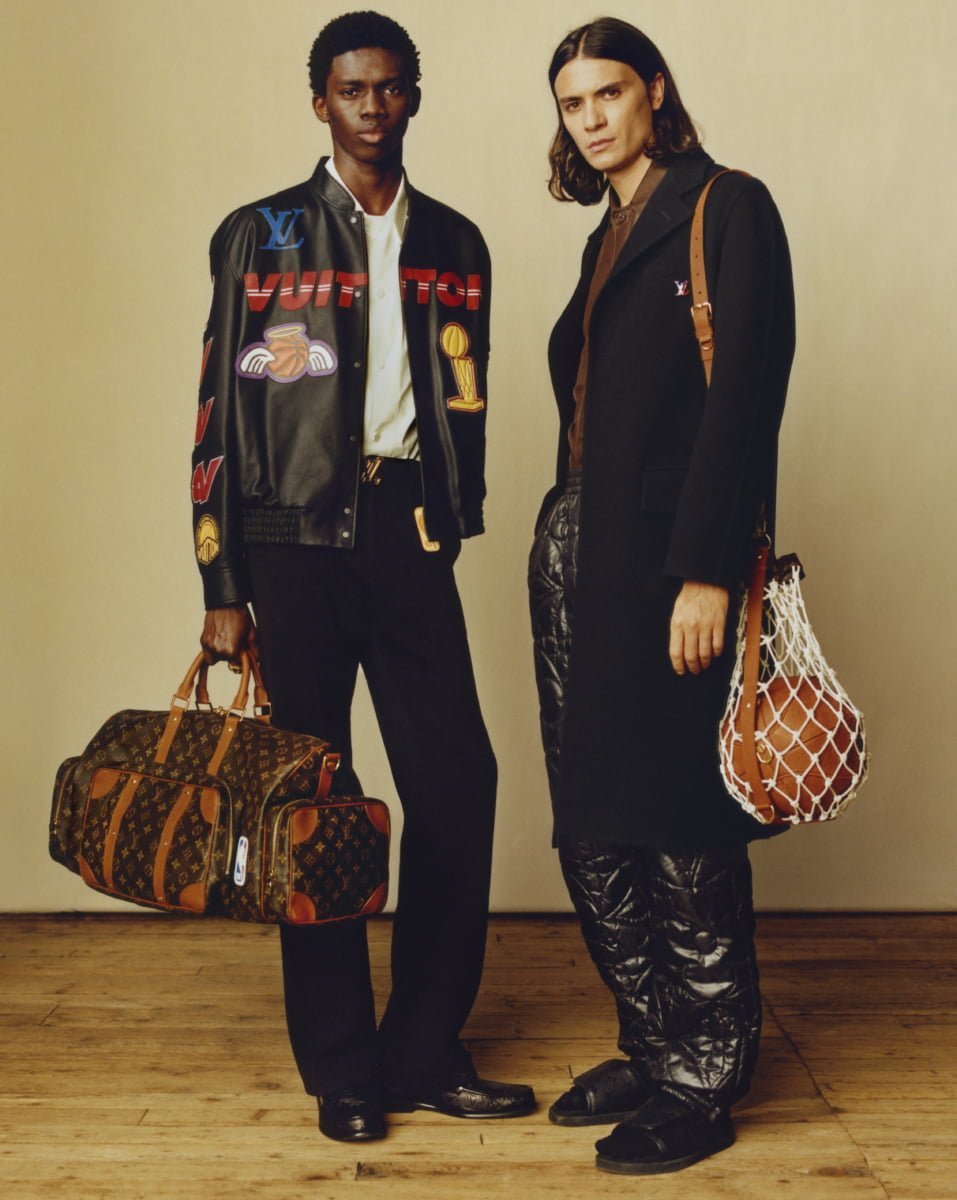 The basketball hoop, ball carriers and bags, included in the first collection, have been redesigned with different graphics. The natural leathers used in the bags are combined with vintage inspirations. A tribute to the jewelry worn by basketball players in the 1990s, chain necklaces are magnified to extra-large dimensions. A ring, which decorated with LV x NBA logos and mimics the championship rings central to culture of game, completes the collection.