Tudor's new model, the Tudor Black Bay Fifty-Eight 18K, represents the "both watch and paraphernalia" philosophy; it is a bold diver's watch with an 18-carat gold case and an open case back.
If you are ready to dive deeper, Tudor's renewed Black Bay Fifty-Eight can accompany you. Black Bay Fifty-Eight 18K is a bold version with an 18-carat gold case and an open case back. These two features are the first to be used in a Tudor diver's watch.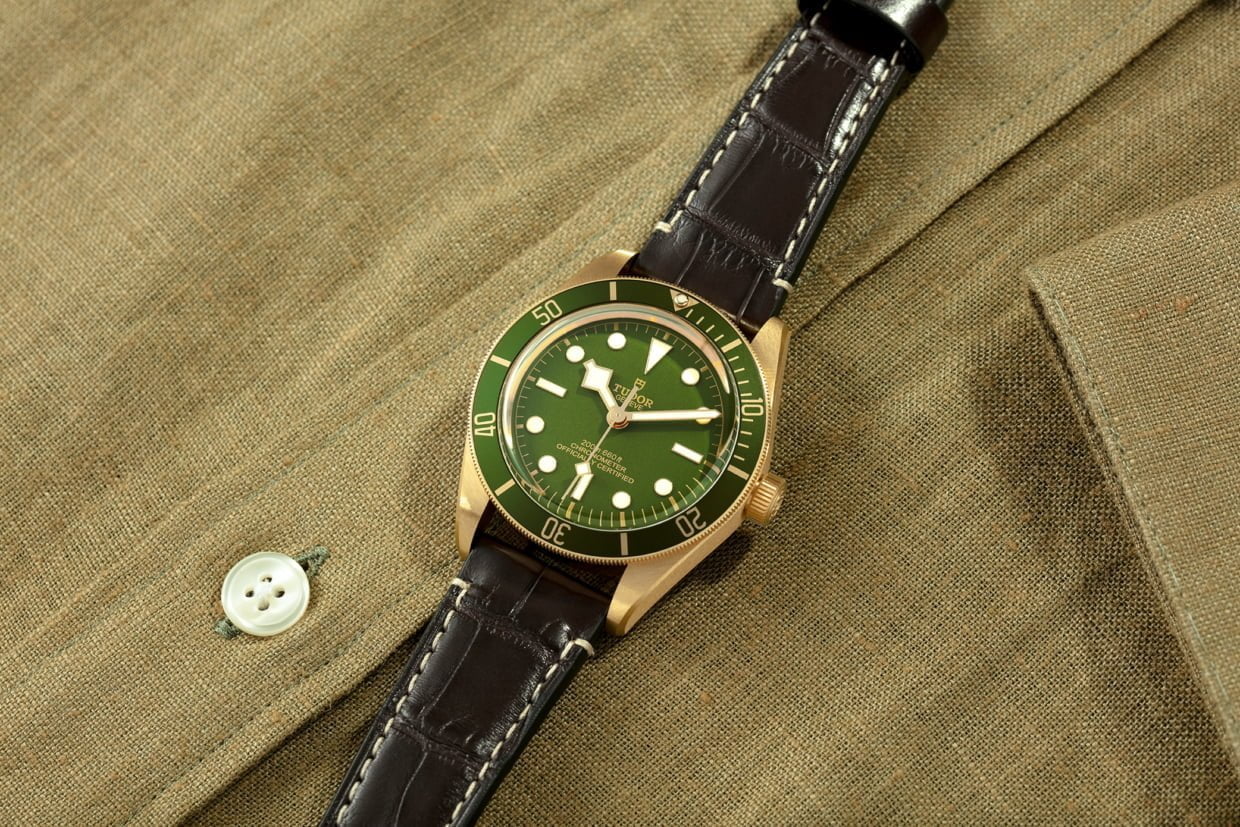 The watch's name does not come from the material used in the case alone; it also refers to 1958, when Tudor first produced a diving watch. (Also known as the "Big Crown" or 7924, this diving watch was developed to be water resistant at 100 meters.) The Black Bay Fifty-Eight 18K was produced in a 39 mm case, faithful to the aesthetic dimensions of the 1950s. In addition, the aesthetics of the watch is based on the original model. The model is the kind that appealing to watch enthusiasts with thin wrists and, of course, vintage watch enthusiasts.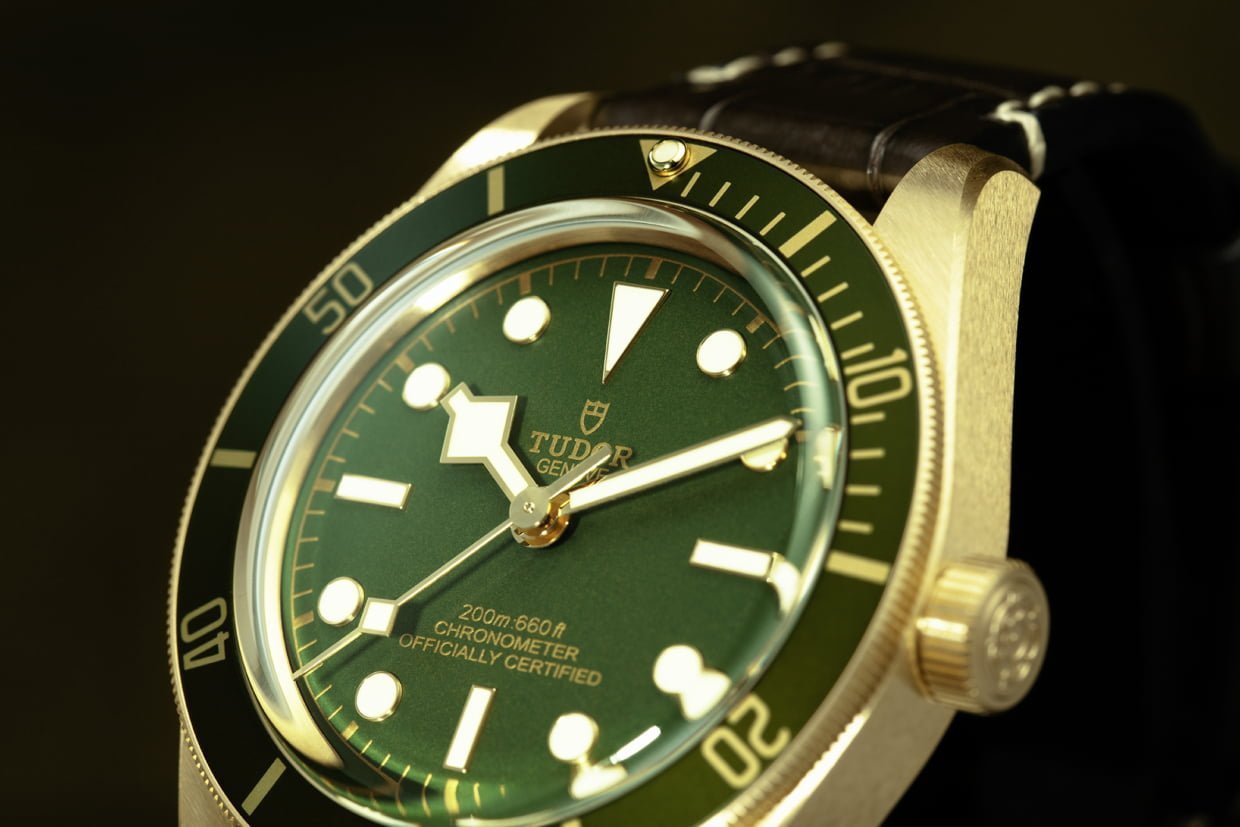 The first for a Tudor diver's watch, the gold case was made entirely using matte polish, unlike the brightly polished structure of a typical gold watch. Again, the brand's new in-house MT5400 mechanism is revealed with an open case back, which is the first for diver' watches. One of the highlights of the MT5400 mechanism is its nearly 70-hour "weekend-compatible" power reserve. Thanks to this feature, you can take off the watch on Friday evening and wear it on Monday morning without adjustment again. Besides, the tungsten one-piece and exposed rotor also has sand-rasped details and a matt-polished appearance.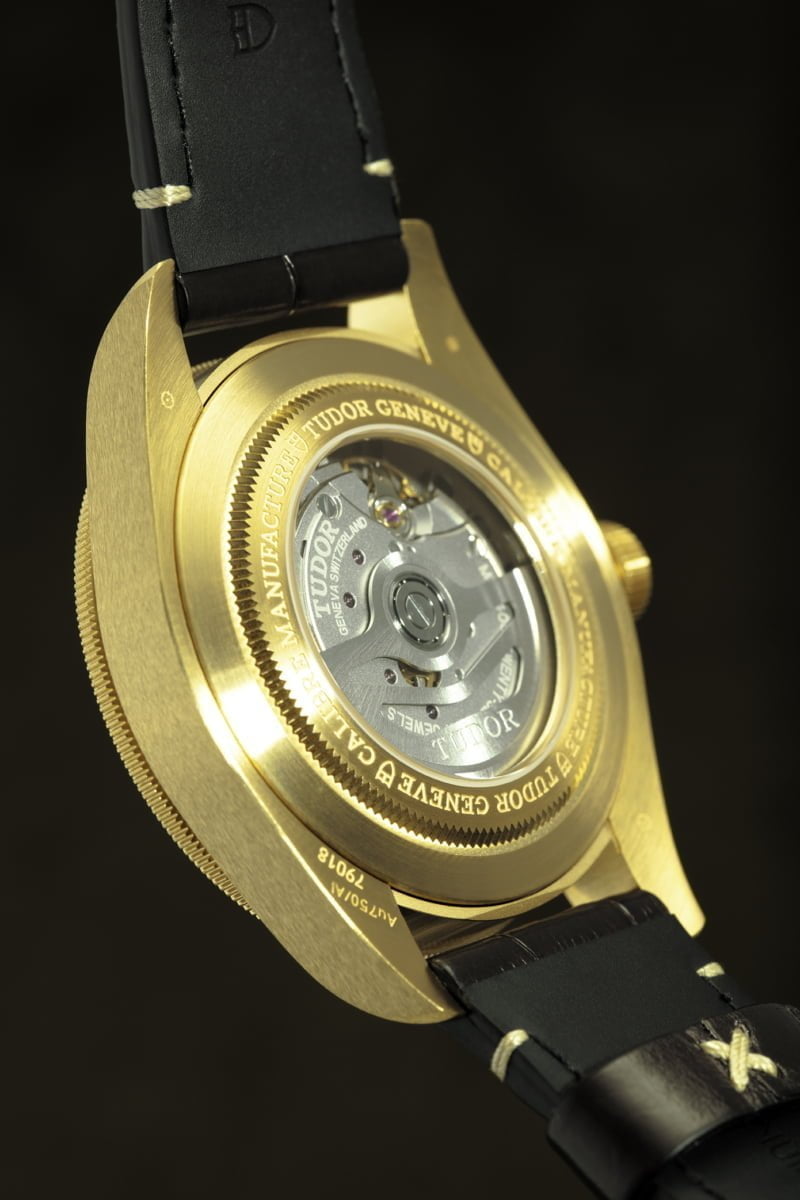 The gold-green dial and bezel is designed to match the 18-karat yellow matte gold case. "Snowflake " hands (one of the symbols of the Tudor diver's watches introduced in 1969) and 18-carat yellow matte gold were also used in the lining of the indexes. The same color palette is also used in the green fabric jacquard fabric strap with gold band, which is offered as a second option.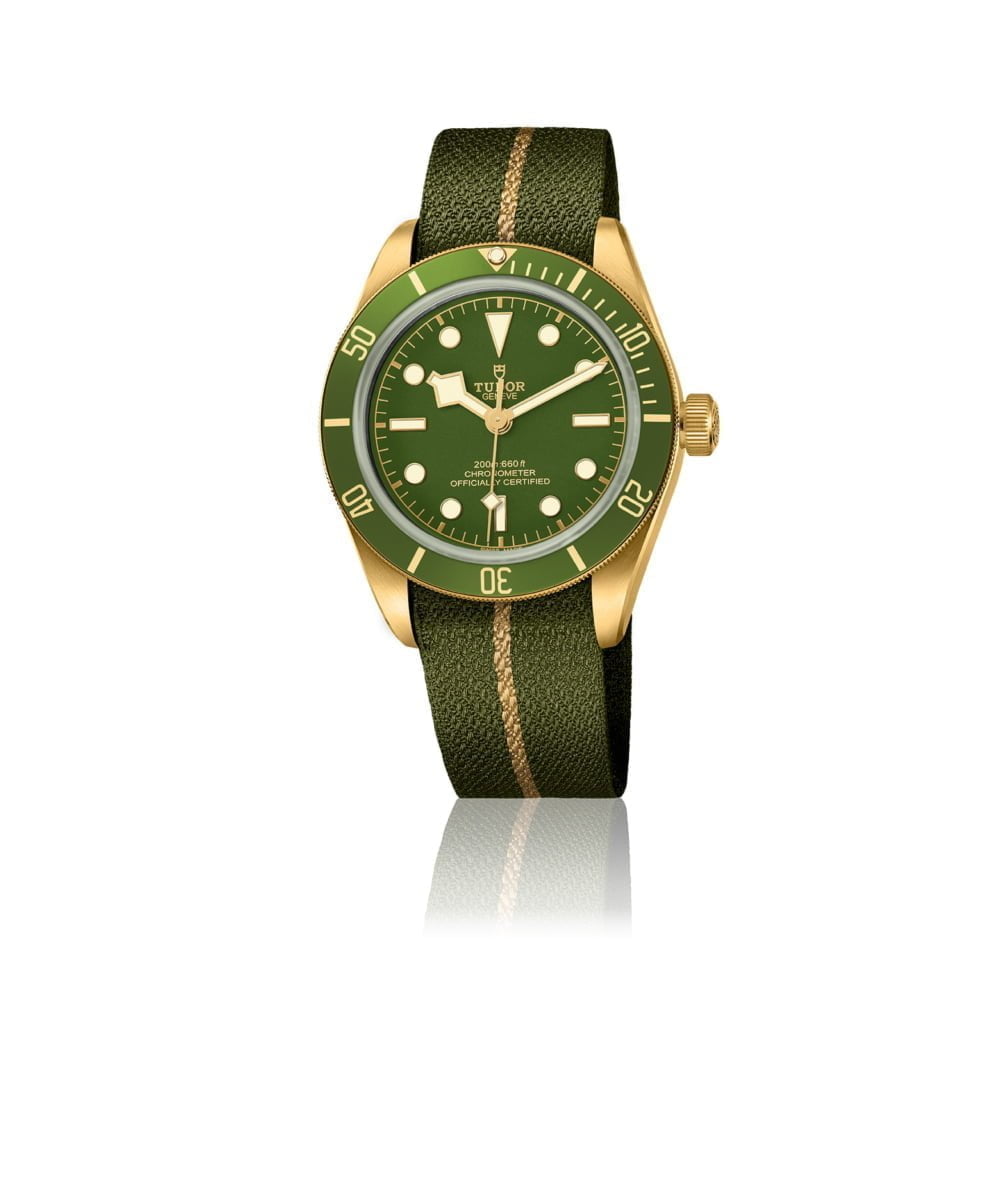 When you turn off the lights and dive deep, you will encounter the rare Black Bay Fifty-Eight 18K, which reveals Tudor's 70-year-old heritage of diver watches.