How is the sustainability of projects of watch industry? Do they offer green-strap options?
While our individual and global responsibilities increasing for a clean and livable earth, the concept of sustainability more and more become a part of our lives. Many industries do their part, collaborate in various projects or produce their products in sustainable ways. While time is going by fast, we taking fast environmental steps in order to do not lose time. Well, how committed is watch brands, which we keep time in their dials, to sustainable responsibility?  Actually, watches are compatible with sustainability concept because of their longevity. Nearly all of us has wristwatch that once belonged to grandfather or father. If we decided on watch are compatible with sustainability concept, can ask that how committed is watch brands to ecological responsibility?  Let's take a look at relations with environment of these watches, whose designs we always admire.
We choose first watches of article from brands that sea has always been a part of their DNA. While some brands make collaboration with associations, some of them design watches with sustainable techniques.  For instance Blancpain launched Blancpain Ocean Commitment in which the company sponsor organizations dedicated to researching and protecting the oceans in 2016. On the other hand, Omega with Planet Ocean aims to raise public awareness about the conditions of oceans.
Ulysse Nardin Diver Net
Concept watch Diver Net , which introduced with "from sea to the wrist" slogan, designed to limit its enviromental impact and promote sustainability at the level of excellence. Diver Net created by researches and studies on plastic pollution crisis in oceans. A team, which established to studying materials from the sea, is currently researching several avenues of sustainable innovations for future watchmaking projects. Case and bezel designed by nets that are no longer in use. FIL&FAB recovers nets that are no longer in use from harbors and transforms them into polyamide pellets. A transparent ceramic glass is used in watch instead of a traditional sapphire glass, also bezel made of recycled fishing nets. Green –symbolizing nature- is used on dial, bezel, crown protector and strap.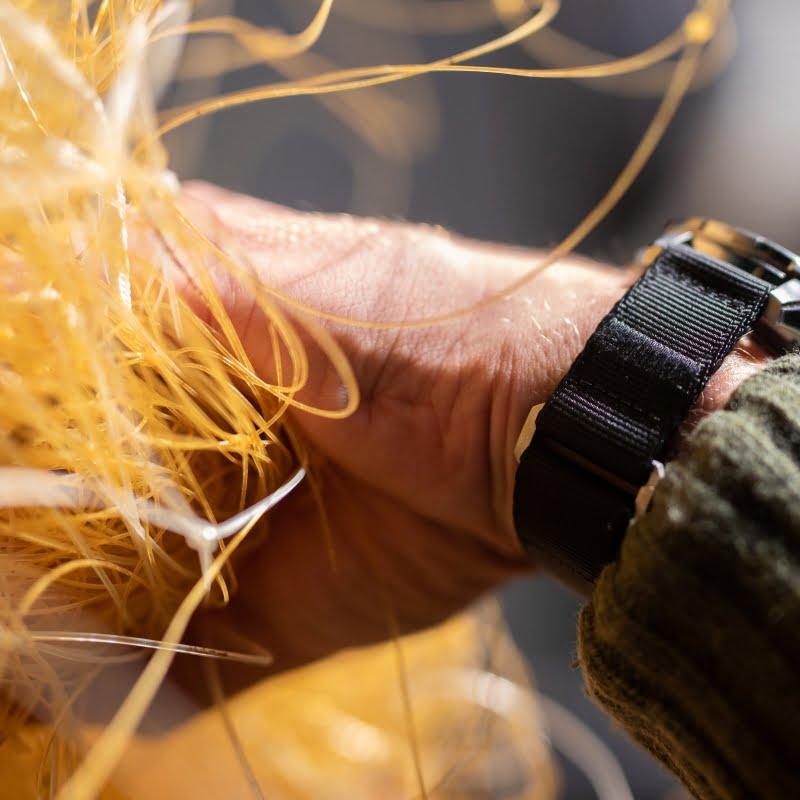 Ulysse Nardin marked the first milestone in its commitment to marine with the launch of new R-STRAP which made of fishing nets in October 2020.  
ORIS CLEAN OCEAN LIMITED EDITION
Another watch that dedicated to oceans is Oris Clean Ocean Limited Edition. Oris produced watch in collaboration with Pasific Garbage Screening, which a young marine organization is developing a device intercepts plastic waste in rivers before it reaches the sea. The Clean Ocean Limited Edition designed in a blue tone that recall color and beauty of water. In addition, a plastic medallion, which made of recycled PET plastics, located in caseback.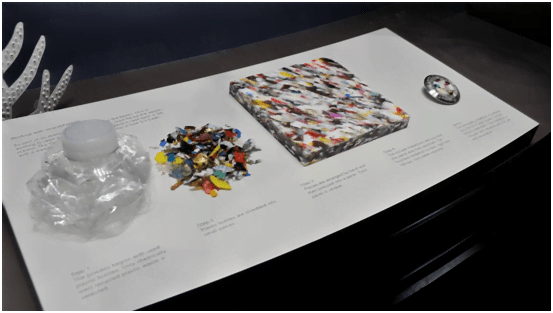 When we step on the land, we can also find sustainable watches.
IWC Schaffhausan: TimberTex Straps
IWC has recently introduced its new Timber-Tex straps made from low- impact paper-based material. Brand has already offered alternatives to its responsibly source leather, provides bracelets in steel, textile and rubber. Now, brand is boarding this collection with Timber-Tex straps. They offer high-quality alternatives for their clients who don't wear animal leather as IWC CMO & Sustainability Committee Chair Franziska Gsell explained. The cellulose used comes from Forest Stewardship Council (FSC)-certified trees grown in the non-profit organisation's sustainably and responsibly managed European forests. Straps, which manufactured in Italy with traditional papermaking techniques, coloured with natural plant-based dyles. Even though straps made from low-impact paper-based material, they are very durable and also offer water- resistant.
The Timber-Tex straps complement four models: Portugieser Automatic 40, Portofino Automatic and the Portugieser Chronograph and Portofino Chronograph. They are available in blue, brown and black.
Swatch 1983 Collection
We have already seen many watches that made from natural or recycled materials, but Swatch's innovation is different from these watches: Swatch is first brand that has succeed in replacing all plastic parts with parts made from materials of natural origin in a serial production environment. The 1983 collection, which refers to establishment date of brand, created by reinterpretation of very first watches of brand. These watches are largely made of organic plastic exacted from castor seed oil. The packaging of watches are also prepared with the same environmental sensitivity; a paper that mix of potato and tapioca starch, is used in packaging. Haute horology world keep going beyonds its limits every passing day. It seems that innovations of high watchmaking will please not only watch enthusiasts, but also nature.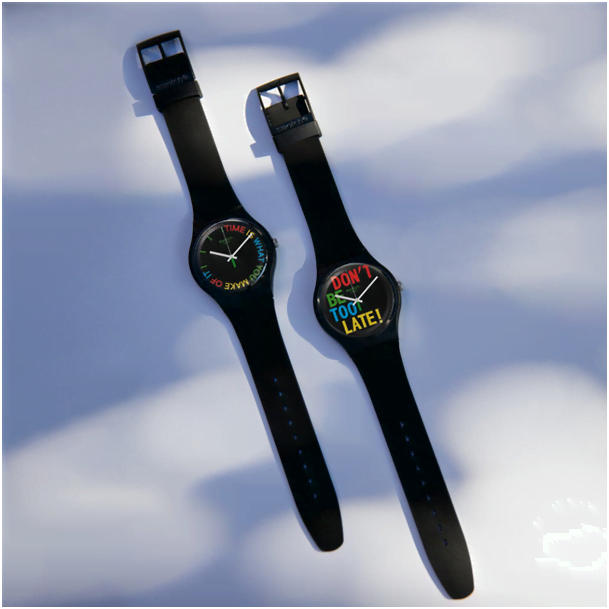 Haute horology world keep going beyonds its limits every passing day. It seems that innovations of high watchmaking will please not only watch enthusiasts, but also nature.