Miuccia Prada has been putting her mind into practice and this is an continual experience for both consumers and fashion industry for years. Recently, Prada collection published on digital platforms in recent weeks and including Raf Simons, is a kind of proof for our thesis.
The same is true for Miu Miu fashion show which has published a few days ago. Prada says "I walk a lot in the mountains and when it's bad weather, it's difficult", she is inspired by this difficult journey in the Miu Miu Fall/Winter Collection.  She says; "Little by little, I realized what I was trying to say: Bravery. The dream to do something that's important and difficult…" Her courage is that most obvious transition from indoor to outdoor dressing.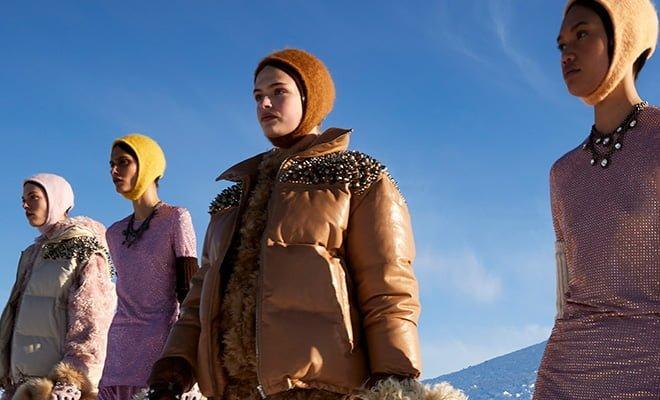 Collection, took place in Cortina d'Ampezzo, has illustrated an internalized-externalized fashion mentality which all we can relate, coming out of a year of domestic dressing. Silk satin-skiwears, padded bustiers and faux-fur,can be included home life, stand out. Balaklava, which can also be used as a mask, is an evident that collection is also affected by pandemic.
With a quotation from Prada's words, Miu Miu Fall/Winter 2021 Collection is already engraved on our memories as brave undertaking and sexy curation. We do not know if we will still be affected by the pandemic crisis in the winter months, but we can imagine a fashion sector that will be affected by this collection.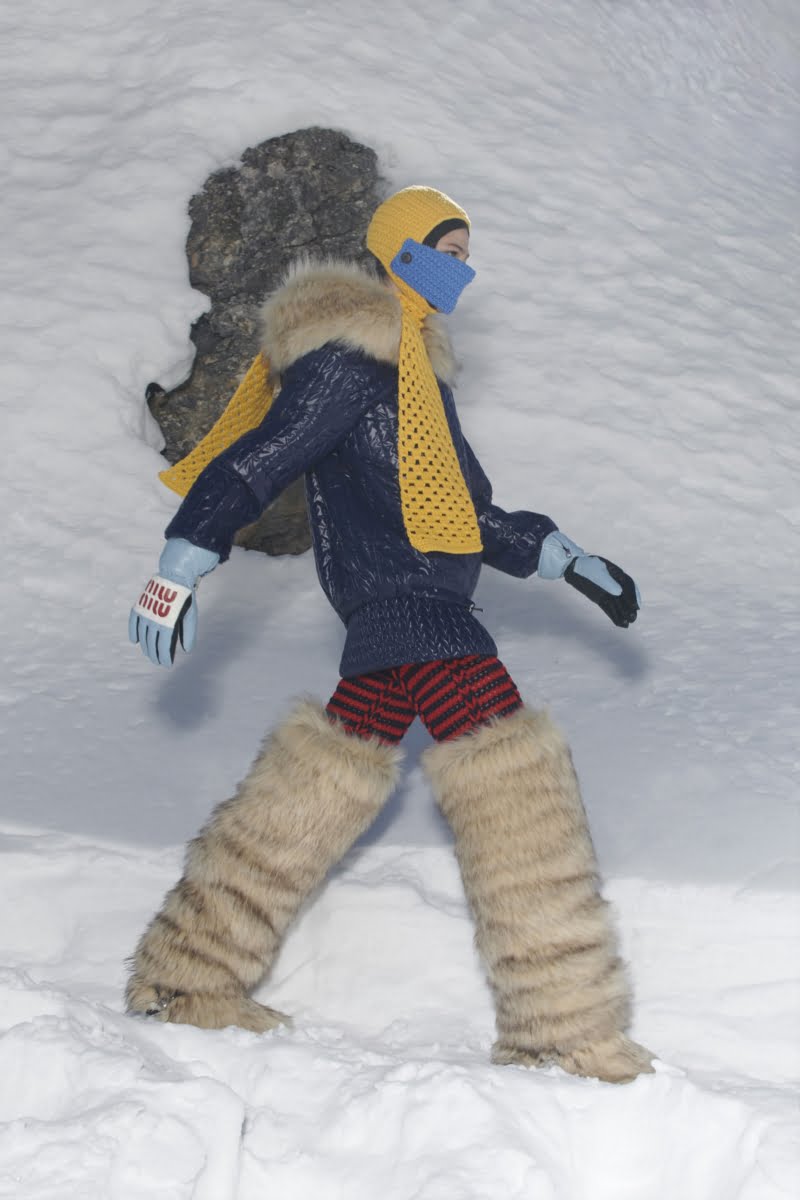 a