Since aviation has become a personal phenomenon from public transport, it continues enrich with luxurious details. Once upon time, air travel was luxury; whereas today, you can reserve a private jet that will serve only you and in dates you want, with a touch, like mobile taxi applications. It will be enough to remember that Uber has a helicopter services in different countries to understand that aviation is in line with luxury…
AirGo Design is one of the names that has proved its worth in private jet design; besides its sustainable attitude, it collaborates with many brands and touches on several designs. Supernova, new perspective of the brand, make all seats personal zone on midsize and super-midsize business jets. Prototype of Supernova practice is tested on Gulfstream G280. The G280's Standard seating set which includes 8,9 or 10 seats converts to a bed, a living zone and eventually a comfort zone.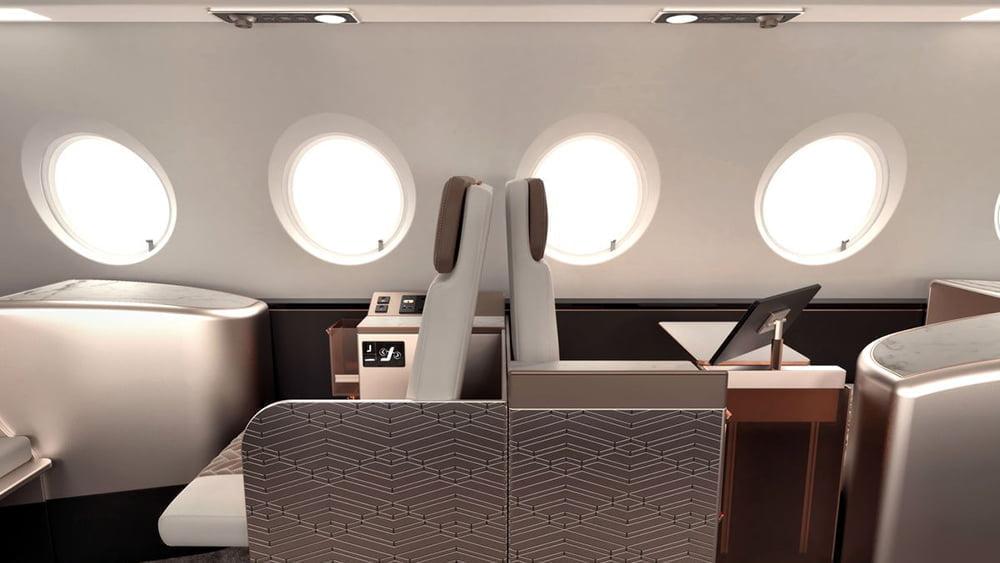 AirGo's one of the important feature is that efficiency of using area in private jets, it can be maximized with this configuration that can convert to beds. Supernova clinches the luxury concept without reducing capacity; it almost reshape your perception of travel.