The gift jewelry tradition for Mother's Day is as old as history. We look at latest jewelry collections from this perspective.
Goddess Rhea is mother of Zeus and many Greek gods and goddess. Festivals that celebrate the spring in Greek mythology were held in honor of Rhea. And Ancient Romans had celebrated their spring festivals in honor of mother goddess Cybele. It seems that many ages and cultures from mythology to antique ages, the days for mothers were held with spring festivals. Another tradition that has not been changed for a long time is that one of the most pleasant gifts for women is diamonds. According to Indians, these brilliant and precious stones are luck talismans that kept sickness, theft, and bad luck at bay. In the other hand, some cultures believes that diamonds have healing properties.
Therefore, jewelry collections of the famous brands continue to be inspired by history and ancient civilizations. We bring together blazes of elegant and chic jewels look like "a thin cherry" for both spring and the Mother's Day.
Harry Winston
Harry Winston's Forget-Me-Not Collection is inspired by nature's most enchanting wildflower. Wildflower blooms in different colors as necklaces, rings, and earrings. Round brilliant, pear-shaped and marquise diamonds together reveal the beautiful flower.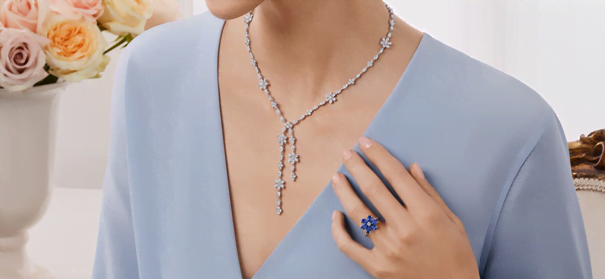 Bulgari
Bulgari's The Barocko High Jewelry Collection captures the iconoclast and rock spirit of an era. This collection, created by combining Ancient Rome and the original style of Bulgari, attracts attention with its bold style. All pieces of collection reflect the Barocko style, Blue Fantasy necklace is one of the magnificent pieces that reflect this spirit. The color of sapphires in the necklace is cornflower blue which is an extremely rare and ultra-sophisticated color. The necklace coming to life with refined contrast diamonds and sapphire in 47.57 carats. Thanks to size and volumes, the rare color and presence of sapphire attract attention.
Pomellato
Milan-based Pomellato celebrates Mother's Day with pieces from its most unique collections Nudo Gelé, Catene, Nudo, Brera and Iconica. Consisting of amethyst, prasiolite and white jewels, Nudo collection appeals to the style of brave modern mothers. The rainbow colors in the collection will made mothers feel charmful and colorful.
Dior
The Rose Des Vents Collection, with its lucky star on the wind rose, the universal symbol of travel and adventure, brings elegance to daily life with its new members. Eight-pointed star and rose motifs revive with the touches of French jewelry designer Victorie de Castellane.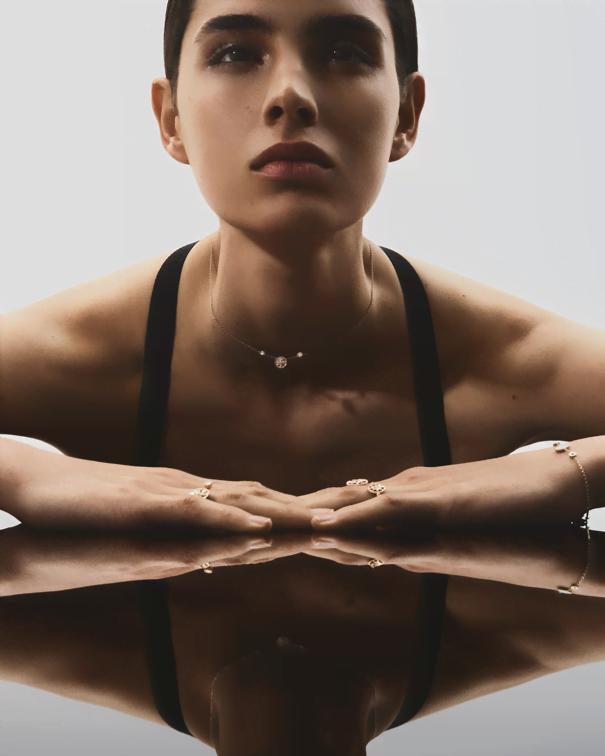 10 Deco Art
For end of article, we chose minimal and cute pieces from Summer Stories Collection of 10 Deco Art, which will put a smile on your face. 10 Deco Art says, "wear spring" and designs charming and feminine earrings inspired by nature. Hand-painted earrings made of gold-plated brass.
Another pair of earrings in the collection is made of gold-plated silver. The small glass lemons handmade in Bulgaria accompany the flowers of the earrings, which are made of natural garnets. We had said that Summer Stories Collection will put a smile on your face, we are sure that it also brought the lemon scent of Tuscan summer.