It is rare that different locations, open air areas and tourism regions have become art galleries. Even, we can say that modern artworks, which exhibit in abonded buildings, has become more attractive. Surely, the artworks which exhibit in unexpected and different places, are so enjoyable for us.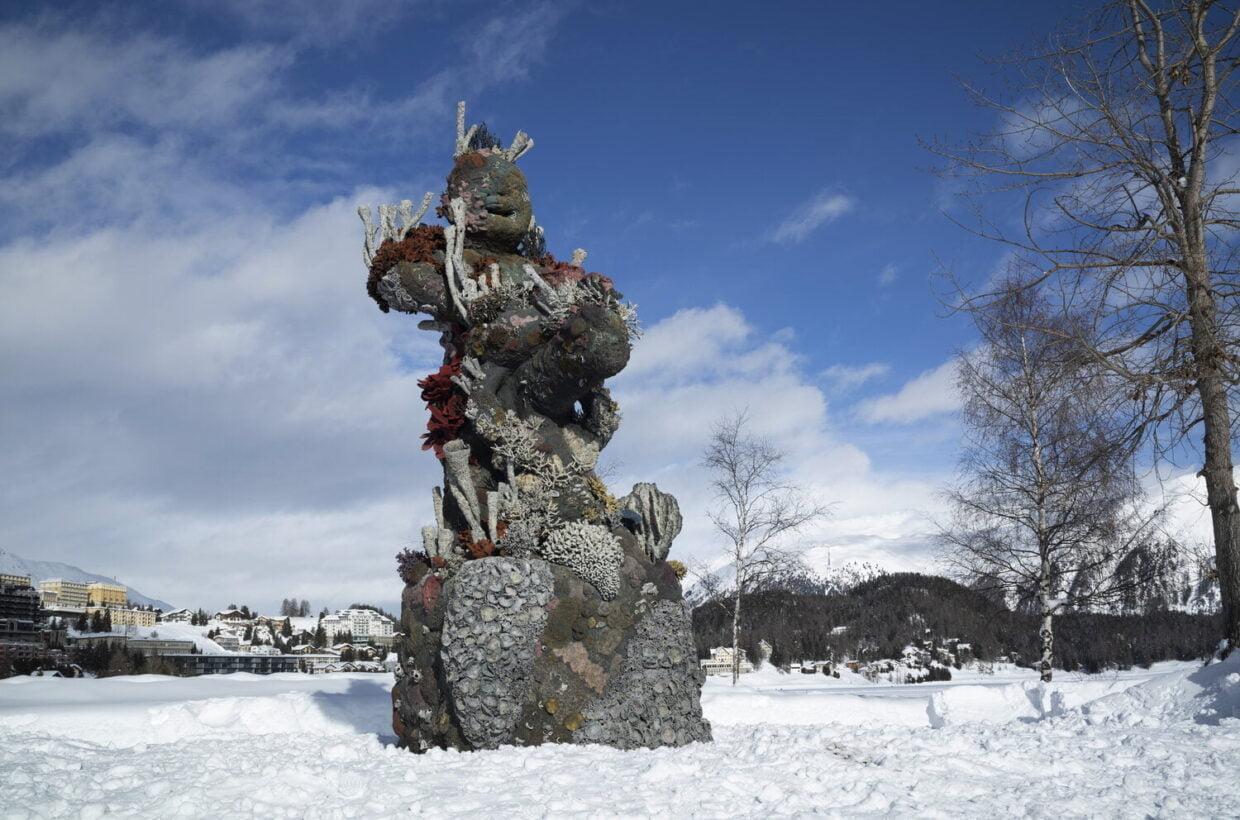 A similar situation is happening at St. Mortiz, one of the birtgplace of winter sports. Located in Swiss foothills of Alpine mountains, St. Mortiz is renowed to be Europe's backyard that has become popular in cold weather. St. Mortiz famous with luxury hotel chains, Michelin star restaurants, ski; but also it is a cultural centre.
British artist Damien Hirst's "Mental Escapology" exhition can be visited in both indoor and outdoor places of St. Mortiz. The exhibition features 40 different artworks and it is first solo and large scale art exhibiton of Hirst in Switzerland. Artist's iconic Spot Paintings, Natural History and kaleidoscope drawings are among this curation. While artist talking about the pleasure of view of sculptures that rise over frozen lake, he clues visitors in atmoshpere that they will experience when they visit the exhibition. Exhibition on display until 24 March.