This month's art calender invites you through a Beyoğlu tour. We have compiled various exhibitions that you can visit in April starting from Pera Museum. Many exhibitions are waiting to be seen from Refik Anadol's exhibition which blended with technology to Yaşam Şaşmazer's sculpture exhibition in which he used papers to build his sculptures, are waiting to be seen in streets of Beyoğlu which still manage to preserve its artistic identity.
Pera Museum
One of the exhibitions that will display in this month is "Impossible Homecoming", and also "A Question of Taste" is one of the current exhibitions of Pera Museum.
Impossible Homecoming
When I read title of exhibition, I think of Nurdan Gürbilek's İkinci Hayat (Second Life). Gürbilek was questioning our relationship with "home" in her essays in which she thinks about "place" and "country". Escaping from home to find the place where you feel belong or homeland, odysseys and finally homecoming… Is it impossible homecoming? Perhaps, we can think about this question with also this exhibition: "Impossible Homecoming" is a retrospective exhibition that covers all artworks of the artist Etel Adnan, who was born in Beirut as a child of a Greek mother and a Damascane Ottoman officer. The physical world around her is interpreted with natural and abstract images in Adnan's works that are shaped by a rich identity shaped in a multicultural, multilingual, multi-faith family and geography. The exhibition is curated by Serhan Ada and Simone Fattal. "Impossible Homecoming" includes artists works such as ceramics, leporellos, carpets, drawings and her a movie. The exhibition can be visited as of April 6th.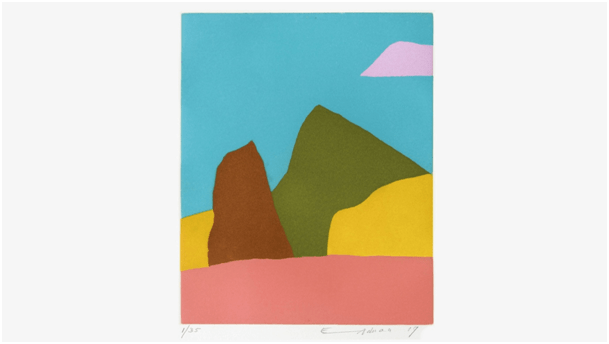 A Question of Taste
"A Question of Taste" is a group exhibition that focus on the intimate relationships between the concept of the kitsch, emerged in 19th century, with today's visual culture and its critical role in shaping taste. The word kitsch has been used to describe cheap and popular paintings in post-industrial Germany and it transformed into various languages without translated. The exhibition discusses "a question of taste" with bringing kitsch and avant-garde concepts together and asks whether it is not possible to describe taste as an indication of class. The works of 13 artists and collectives were brought together in the exhibition, and aesthetic understanding was viewed from different perspectives. Some of the artists of the exhibition include Alex Da Corte, Bruno Miguel, Gülsün Karamustafa and the Good Son; curated by Ulya Soley. The exhibition can be visited till June 6th. In addition, it will be possible to visit the exhibition digitally with a guide on April 29, and the event, which will be held free of charge, must be booked in advance.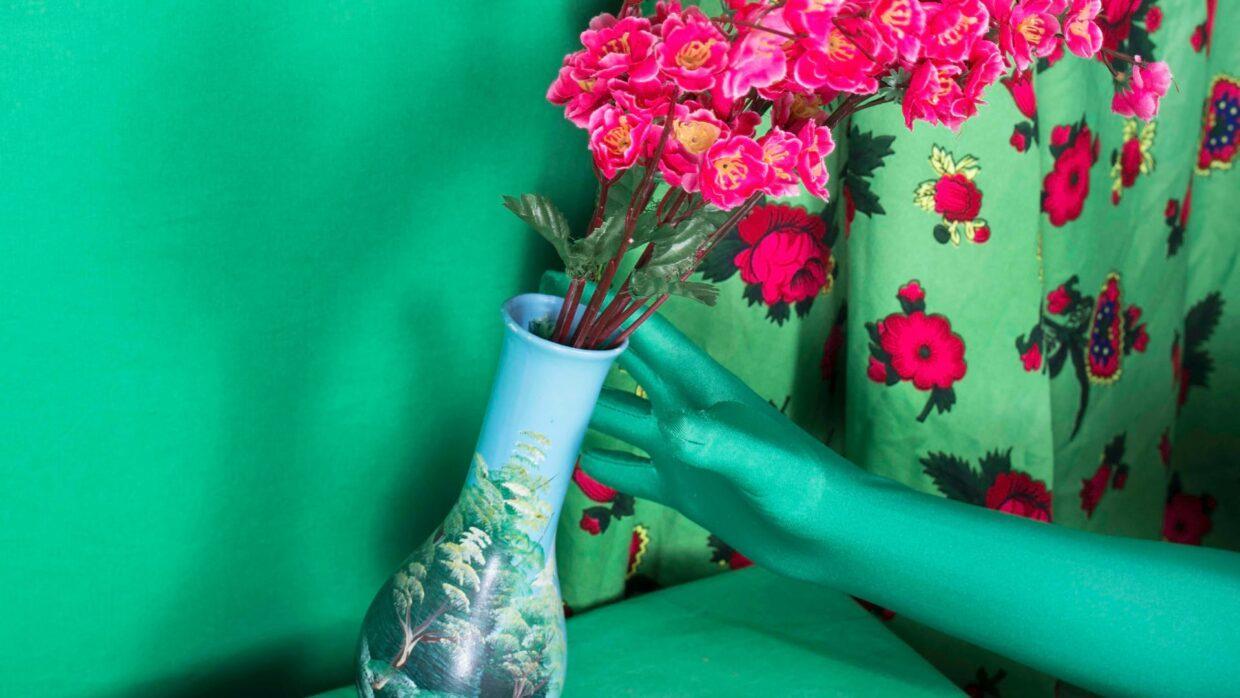 Arter
On Celestial Bodies
Including works of twenty-eight artists, exhibition invites to think about forms of beings come together and disperse, build relation, and their ways of distancing and converging with together. The title of the exhibition aims to drawn attention possibilities and possible limitations of a material understanding of partnership. The fundamental question is in the exhibition: "What would it mean to think of an artwork, a pencil, a human, a virus, a robot, a cat, a tree, a creek, a mountain as a celestial body as much as the Earth and Venus are?"
Pilevneli Gallery
Machine Memories: Space
Refik Anadol presents a conceptual framework that reveals the importance of astronomical studies in human history and also presents some data about space at his personal exhibition "Machine Memories: Space". Artist shaped 60 years-old NASA archives through an artistic perspective. Consisting of two sections as "Memories" and "Dreams", exhibition offers relationship of humanity with space exploration through a different perspective to art lovers. At the "Memories", more than two million images have recorded by space telescope and satellites are exhibited. This section, which is constructed as "memories" of telescopes and satellite images, allows the audience to interact with data. Three dimensional data sculptures and artificial intelligence can be found at "Dreams" section. Refik Anadol's new solo exhibition "Machine Memoirs: Space" will be open for visitors free of charge on and after March 19, 2021 between 10.00-18.00 excluding Sundays at PILEVNELI Dolapdere.
Zilberman Gallery
Either/Or
"Either/Or" is an exhibition of Yaşam Şaşmazer's latest sculptures and watercolors paintings, focusing on the ominous relationship of humanity with nature. Şaşmazer moving away from wood and mostly used paper in its sculptures, depicting anonymous, amorphous, and sometimes amputated human bodies intertwined moss, lichen, stones or mushrooms.  In this latest exhibition, artist looks at our relationship with nature which is humanity's the greatest source of fair. The exhibition will be displayed on April 2th – May 29th.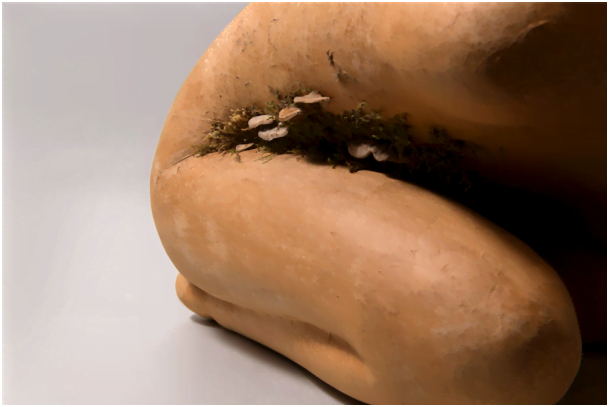 Art on İstanbul
Menevis
"Menevis" is the sixth solo exhibition of Olgu Ülkenciler. Color fluctuations created by light on a surface, referring to the word "guilloche", which means brightness, the artist processes the painting surface in her exhibition. She presents innovations and change that she explores on the surface together with the effort to understand the time, we have pass through, without romance. The exhibition can be visited until April 22th.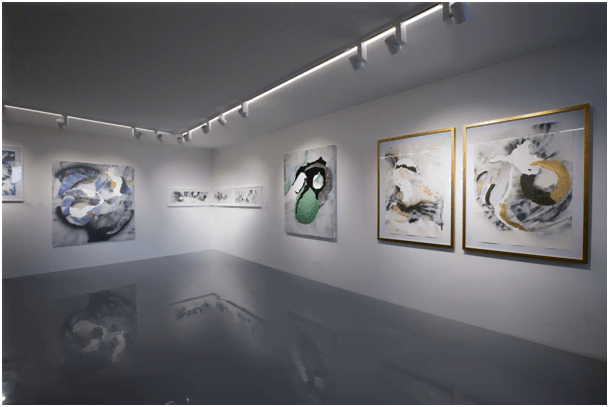 Pi Artworks
Vertebrate
Maude Maris' solo exhibition "Vertebrate" includes works of artist's recognizable technique which has a particular form and color tension of artist's characteristic pastelesque brushstrokes. The exhibition is consisting of various works in artist's archive. Maris produced her works in an interesting way: She begins with making casts of small found objects, then she grouped them into families. The next step is she create a mise a scene and photographs these objects. She then painting these images, increasing its scale over 10 times. Finally, she changes dimensions of image and creates almost unrecognisable model from the original object.