Perhaps one of the events that excites the fashion industry most is their collaboration. Different designers, musicians, players come together with different brands, designers transfer and play with the DNA of brands, capsule collections that come out, consumers who queue at the store doors… It would not be wrong to say that cooperation is literally a source of adrenaline. There's not a day when we don't encounter sometimes interesting, sometimes dodgy collaborations such as Louis Vuitton's reunion with Anime game characters, Virgil Abloh's design of an Ikea special collection, Lady Gaga's reunion with Oreo and a self-titled cream biscuit sticker.
A similar news comes during the introduction of a new collection on one of the days when the fashion world goes digital. But this time things are a little different. With the fact that two big giants in the fashion industry have created a common wardrobe.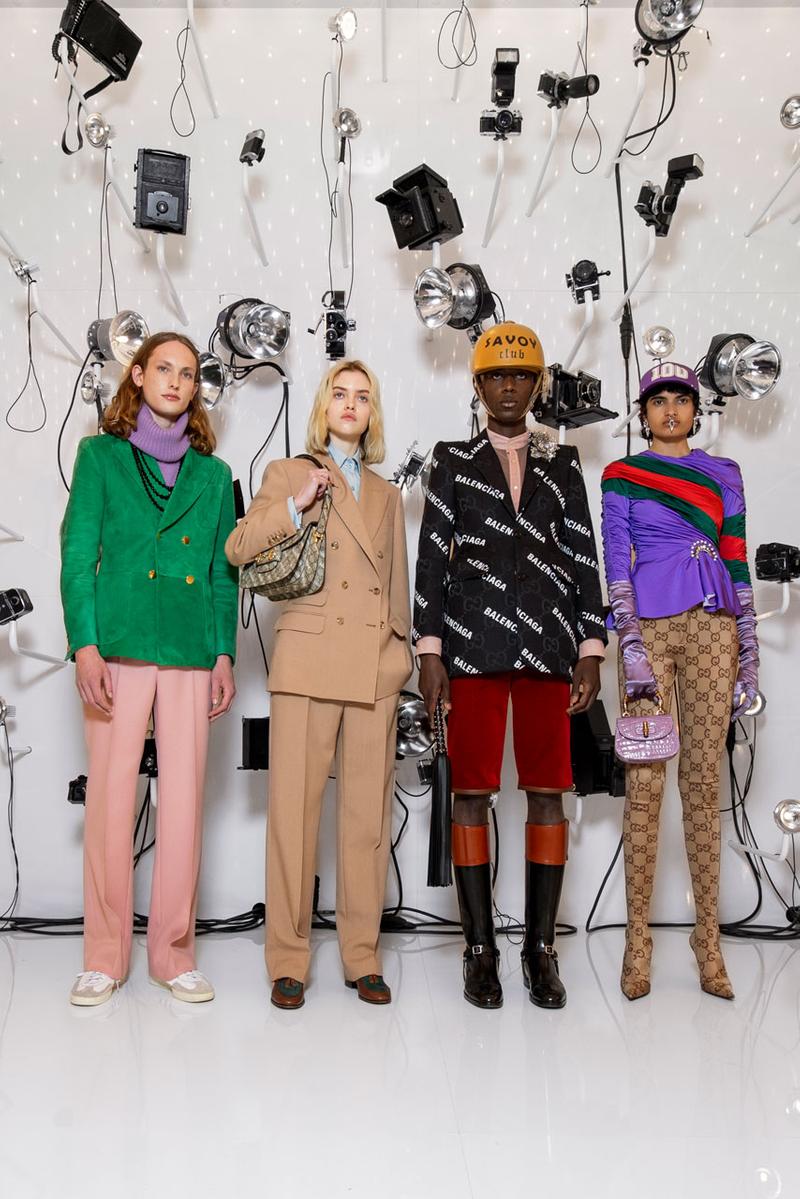 Alessandro Michele draws an interesting way to celebrate Gucci's 100th anniversary, he comes together with Balenciaga and Demna Gvasalia from the Kering group, which Gucci is affiliated. Michele presents Balenciaga's Gvasalia designs in his new collection, "Guccini," which had a shock effect when they were first introduced. During season in which Gvasalia takes the wheel, widening shoulders, jackets that fit in molds and coats that crawl on the floor go through a Gucci filter, equipped with crystals, Michele's trademark patterns and the Gucci logo. Interestingly, some designs carry both the Gucci and Balenciaga logo, creating a visual that the fashion industry can call an illusion. The collection will be on sale in the Autumn/Winter season of 2021.