Shanghai, China's largest city, is also the country's flavor base. Chinese food enthusiasts know that China has eight regional cuisines, shaped by different cooking techniques and aromas. Here are the flavours of these eight cuisines, which –although Cantonese cuisine is a bit dominant– meet in cosmopolitan Shanghai and cook in a wok, so to speak. Moreover, because of its international structure, serious capital, business relations from this center, Shanghai is also like a playground for celebrity chefs. In a nutshell, what you are looking for; street delicacies if you're bold, restaurants that locals love if you're solid, and of course luxury restaurants are waiting for you in Shanghai.
Because Shanghai is located in the Yangtze River Delta, it is famous for its use of aquatic plants such as freshwater fish and lotus root in its cuisine, and for its oily and sweet dishes. Shanghai is also a paradise for shellfish lovers. Although crowds are not allowed as much as they used to be, those who cook at wok's on the sidewalks have returned to their places as the outbreak has been brought under control in China. It's important to visit Xiangyang, South Yunnan, Wujiang, Old Town God Temple and Shouning streets to feel this culture, even if you are not eating from the street. From pork and scallion pancakes to noodles, from xiao long Bao, which is more preferred for breakfast and lunch, to steaming crab, you can enjoy how the various flavors are cooked on green.
For you, we have included the most luxurious restaurants in Shanghai, as well as local restaurants that are always full, where people wait in line for a table, no matter what time of day, as well as everywhere in the world.
Da Dong, 1 Michelin Star
Although its name is Peking duck, Shanghai is a city where you can find ducks as good as Beijing. Da Dong, which is especially preferred by local people, is famous for it's less fat and very delicious Beijing duck. The meat of Peking duck with crispy crust, cooked with fruit, is said to be juicy and hardly delicious. But let us warn you, since there are no reservations here, you may have to wait in the lobby. Fortunately, there is plum juice or wine for those who are waiting! Since Peking duck is not the only dish on offer here, but is famous for it, you can see a uniformed chef at almost every table slicing fried Peking duck.
Ultraviolet by Paul Pairet, 3 Michelin Stars
An avant-garde restaurant befitting a flashy city like Shanghai. Ultraviolet, Shanghai's only three-Michelin-starred restaurant, promises a lifetime of experience with its experimental cuisine. A 20-course tasting menu prepared with unusual taste combinations is presented in a multi-sensory environment.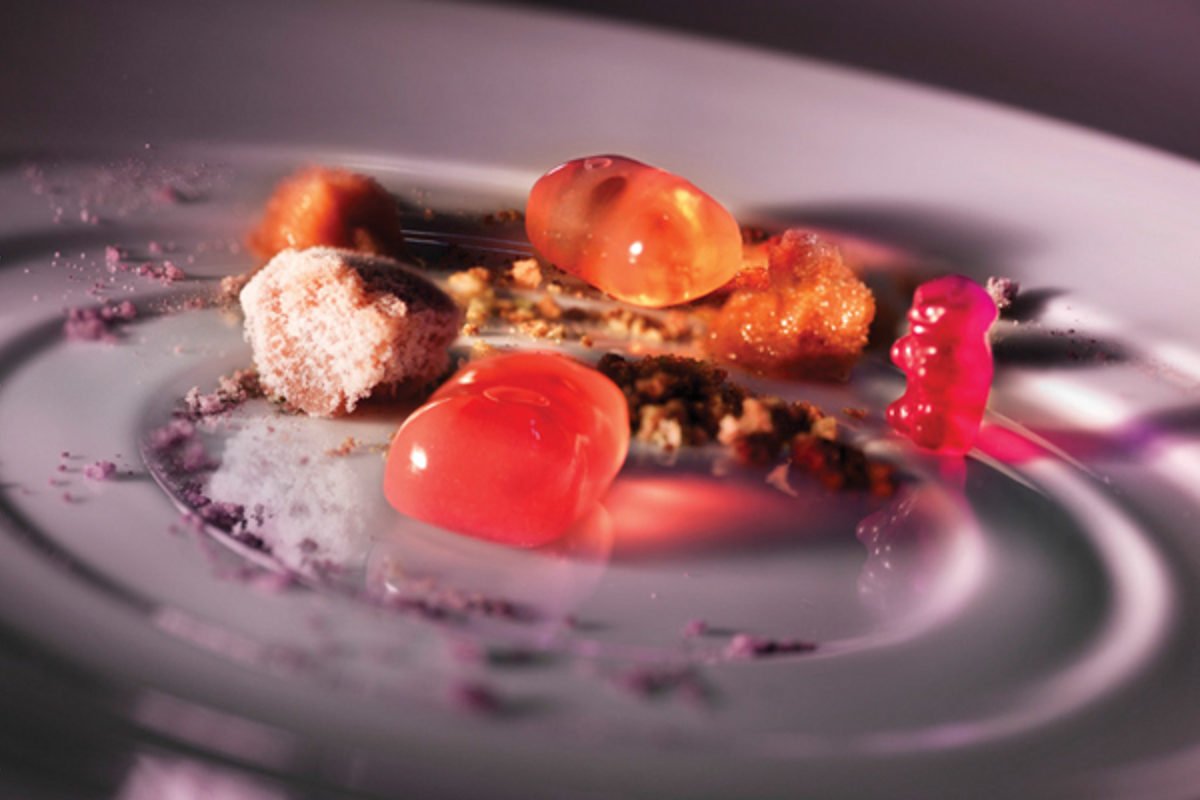 Pairet believes that our perception of taste can change by triggering different senses and emotions while eating, and supports this with a presentation that he also calls psycho-tasting. The Pairet activates image, sound and smell to enhance the dining experience. The restaurant is equipped with high quality dry odor projectors, stage and UV lighting, 360 degree wall projection, table projectors, beamed speakers and a multi-channel speaker system for this. Each plate comes to the table with its own choreography, designed to leave deep, extraordinary memories behind. The restaurant, which has a single table for 10 people, costs around $ 1,000 per person.
T'ang Court, 1 Michelin Star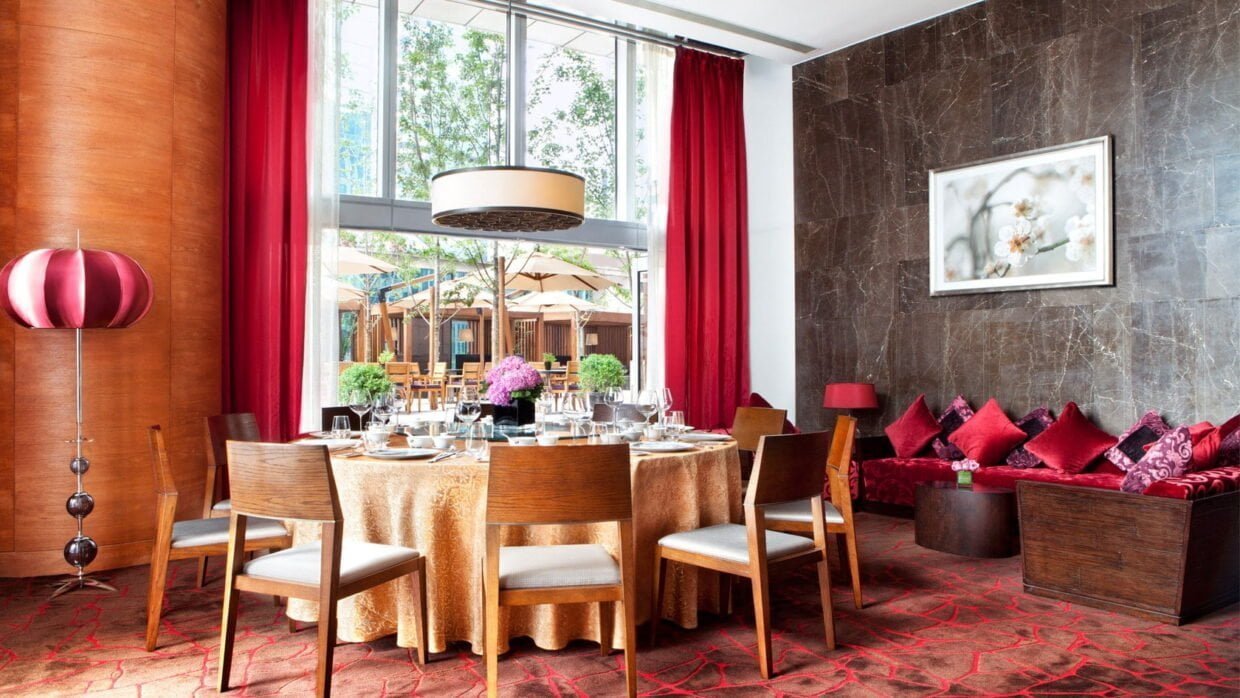 A simple restaurant that uses premium ingredients to best showcase Cantonese cuisine. Although the six-table section inside the Langham seems modest, the high interest of chefs and waiters, their professionalism make them realize that this simplicity is only to draw attention to the dishes.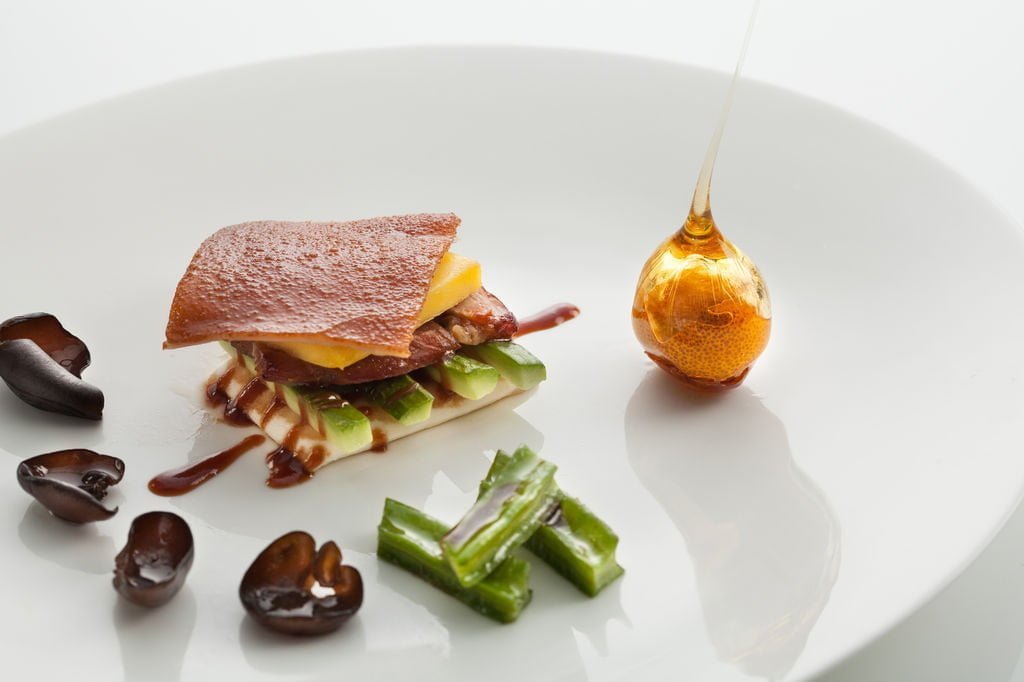 Among China's eight regional cuisines, the most well-known in the world, that is, Cantonese cuisine, is prepared with lightness and balance in mind by frying, boiling and steaming methods. Roasted milk pig, Wagyu beef, shrimp sautéed with egg whites and crab eggs are among the restaurant's highlights.
www.xintiandi.langhamhotels.com
Hakkassan Shanghai
Hakkasan is always a crowded, always cool place. Creating a multidimensional dining experience with musical selections and Jasmine incense aroma, Hakkasan's authentic patterned cut wood curtains create comfortable small compartments with dim light for guests.
Featuring two separate cocktail bars and a DJ, Hakkasan is one of the venues that blends traditional and modern well. And the food is a bit like a Western adaptation of Cantonese cuisine. For this reason, it brings together tourists who want to make a light transition to Chinese cuisine and local people who want to experience a different experience. For Hakkasan, one of the places where Shanghai People like to dress up and decorate and eat the supply. 
A Niang Noodles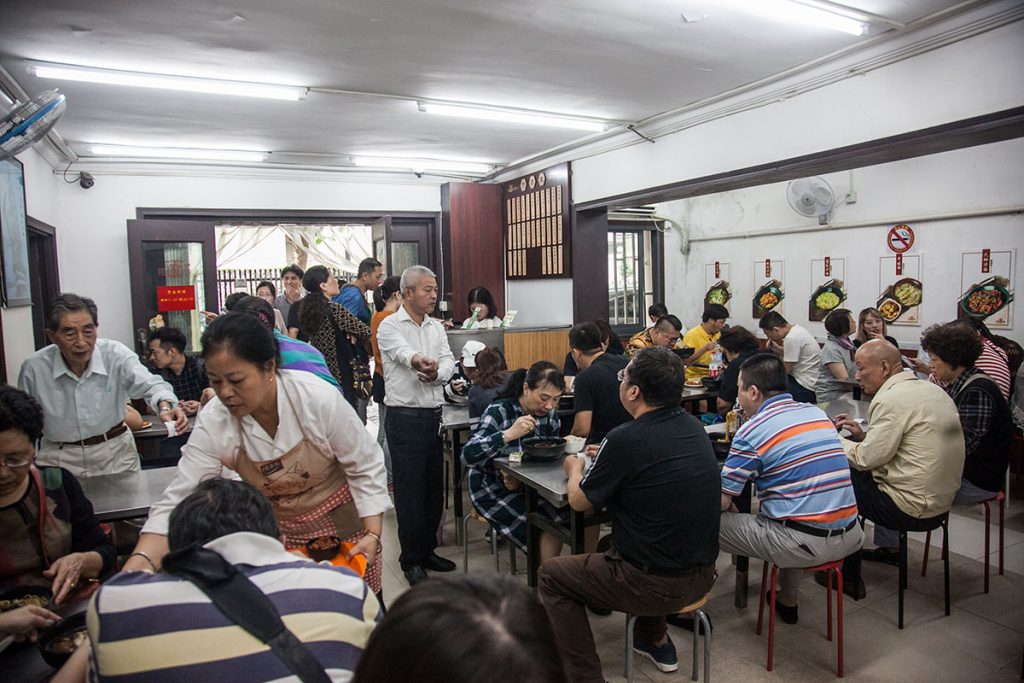 For those who want to eat "granny noodles", Niang is fervently recommended. The grandmother who made Niang Niang died a few years ago, but her son managed to keep the same flavor as his recipes. Although there are many varieties, "yellow croaker noodles", i.e. yellow corvina fish noodles, is the first choice of most of those waiting in line. Eels and crabs are also among the favorites.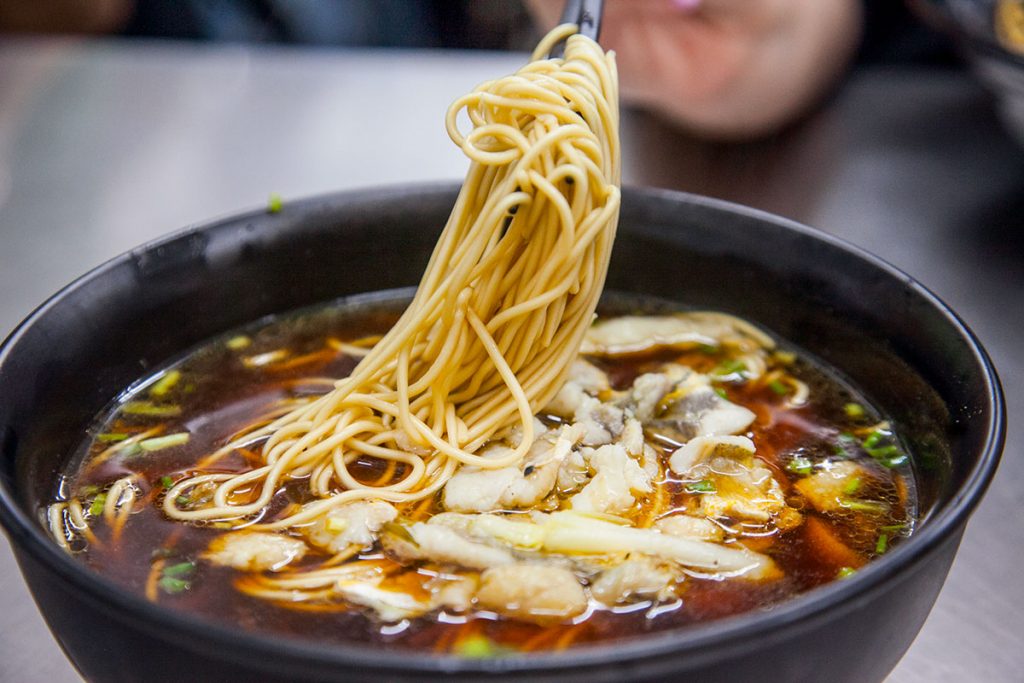 First you get in line and pay, and when you get your food, you find yourself a place. It's a simple fast food place you know, sitting elbow-to-elbow on stools.
Si Nan Road, 36
Fuchun Xiaolong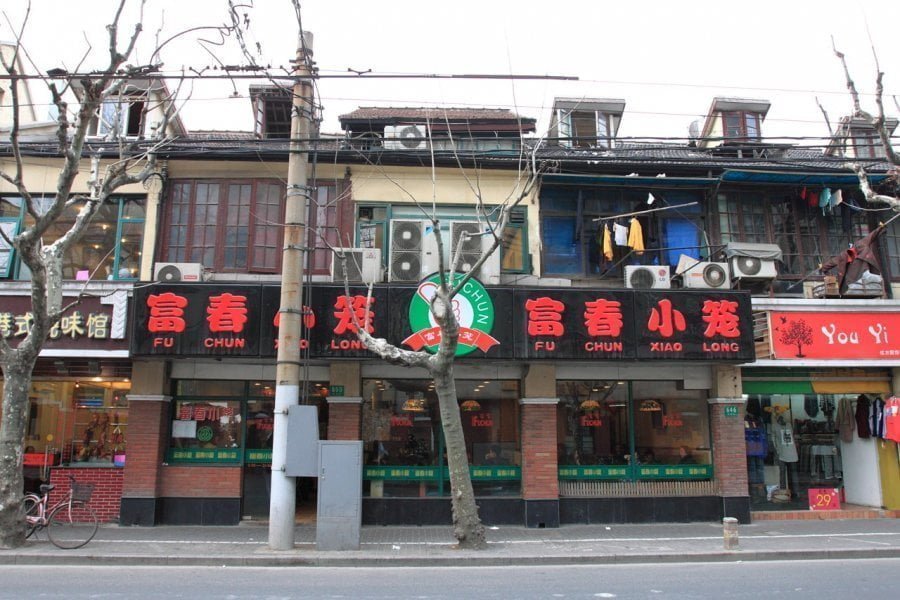 As well as Peking duck and noodles, xiao long Bao is a must-try flavour in Shanghai. It's a Shanghai classic; it's loved by older people and young people alike. For this, Of course, it is best to stop by places that are the choice of local people, such as Fuchun Xiaolong.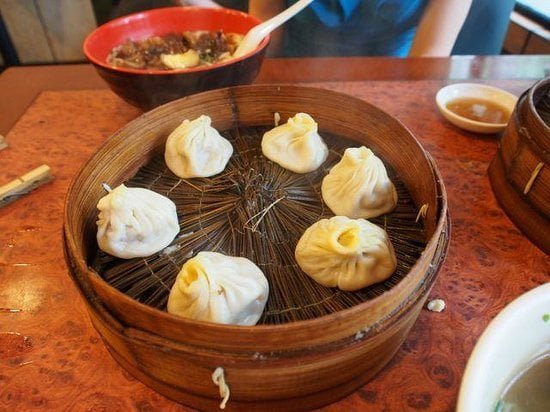 This dish, also called Dumpling, which we can call oversized ravioli, bears a great resemblance to dim sum, which is better known in the West. But they differ slightly in the cooking technique and the size of the ravioli. It's more common with pork, but xiao long Bao's are all kinds. You can also choose ones with shrimp, mushrooms, vegetables. Always noisy and crowded, the venue has been open from 06.30 am to midnight since 1959.
YuYuan Road, 650
Xinguang Jiu Jia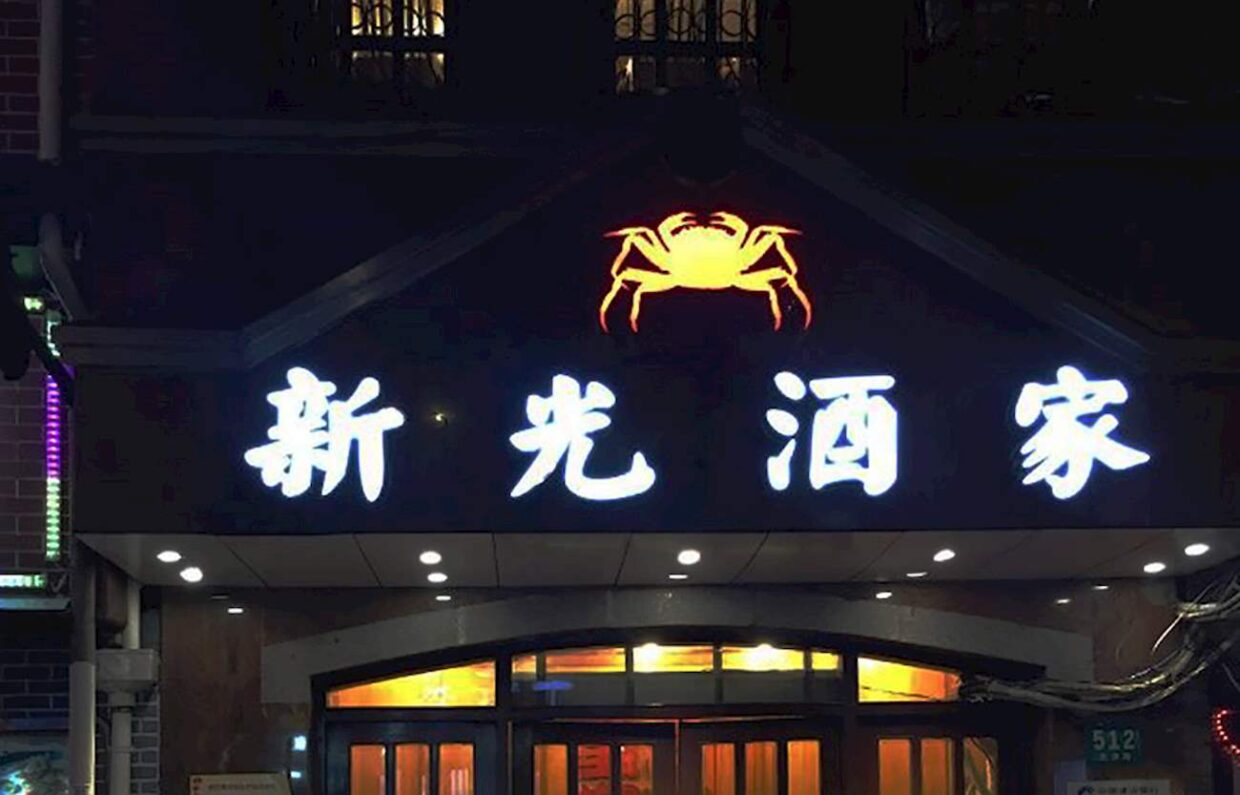 At this restaurant, beloved by locals, crab species that vary depending on the season are tied with rope and steamed with ginger and vinegar in a bamboo basket. October November December the most popular type of crab, the dazhaxie or hairy crab, is hunted from the river.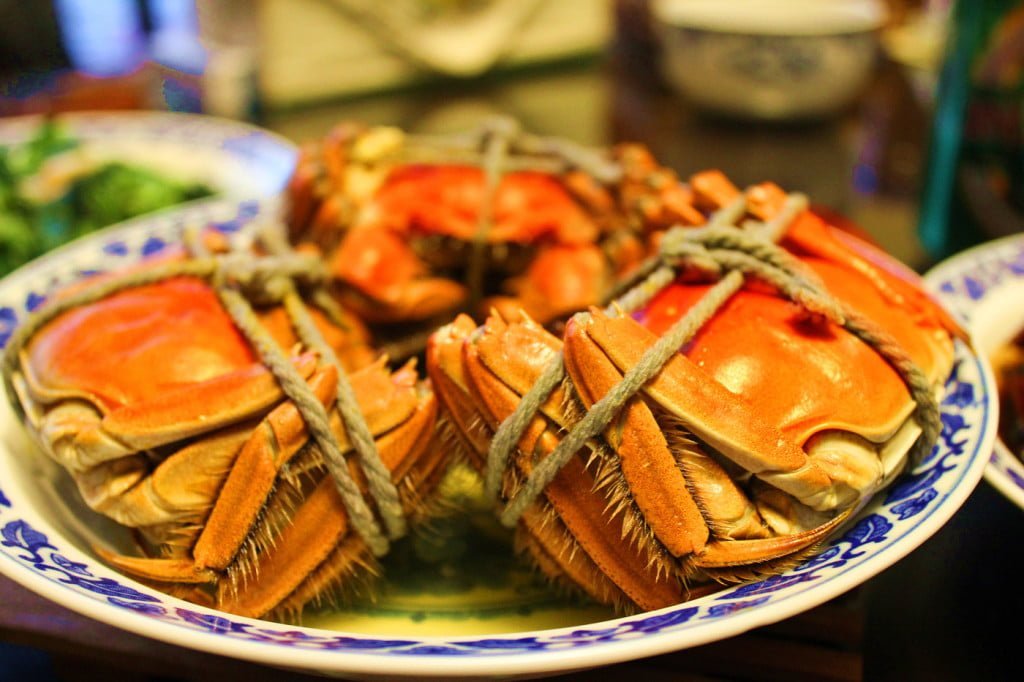 Tianjin Road, 512
Commune Social
Set in a former police station from the 1910s, Commune Social is a minimalist tapas restaurant-cocktail bar. Korean sea urchin with ciabatta bread, goat's cheese, Iberico pork, foie gras burger, Sichuan pepper squid, roasted veal cheek are among the highly recommended at the restaurant, which successfully combines Spanish and Eastern cuisine. Reservations are not accepted on weekends.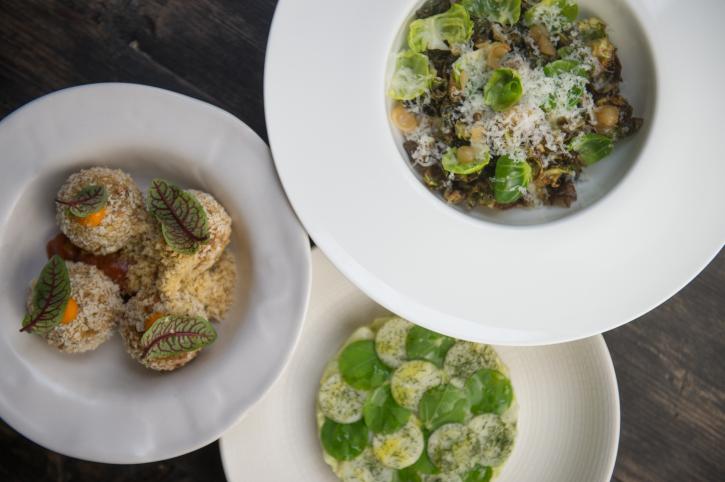 You can chat with the chef cooking in the open kitchen, visible from Bar-style tables, or choose a little privacy in the courtyard or private section.