We have been writing about collections that inspired by art for a long time. Now, we invite you a travel through an exhibition that opened by a fashion house.
Just a week ago, we have invited you visit Louis Vuitton 2021 Fall-Winter Collection in which exhibited at the Louvre Museum. Collection took inspiration from Ancient Rome and Greek culture, beside when it was exhibited at an art gallery; it almost became an art exhibition. In addition, collection was prepared in collaboration with Italian artistic design atelier Fornasetti. Moreover, we have felt like that we were on a time travel thanks to ancient Rome motifs in designs, and sculptures at gallery. Now, we are writing one more article about collaboration between Louis Vuitton and art; and invite you another travel to Louis Vuitton & Exhibition.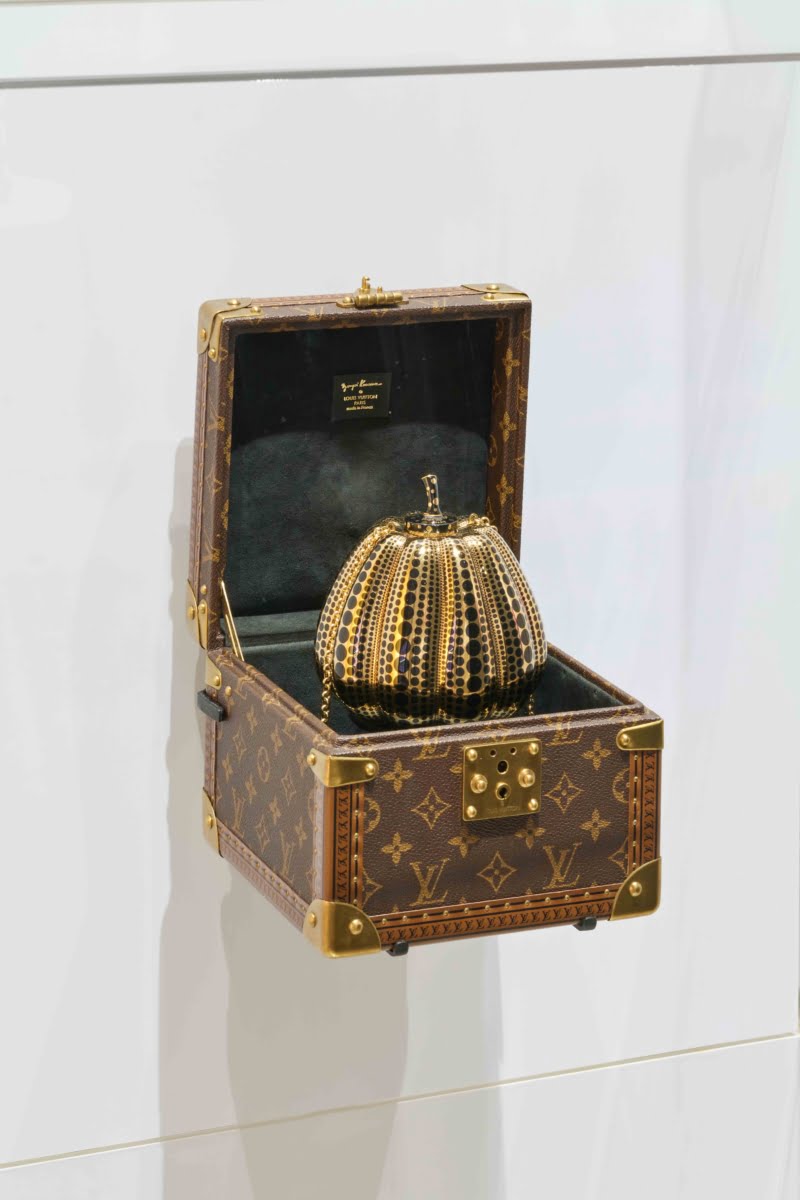 The brand celebrates its over 160 years of creative exchanges and artistic collaborations. It is not surprising that exhibition hold in Tokyo, when we think about inspiration between Louis Vuitton and Japanese culture. The artist range of the exhibition, in which the rich and pioneering spirit of the brand is traced, is also quite such as Kansai Yamamoto, Fragment's Hiroshi Fujiwara, Yayoi Kusama, and Nigo.
Ten immersive spaces bring together in exhibition: Special order trunks, historic window displays designed by Gaston-Louis Vuitton are some of them. Iconic Monogram bags reimagined by modern creatives such as Karl Lagerfeld, Cindy Sherman, Rei Kawakubo and Frank Gehry are also displayed at exhibition.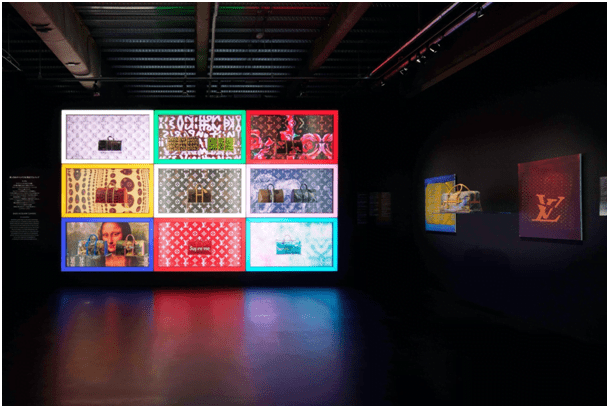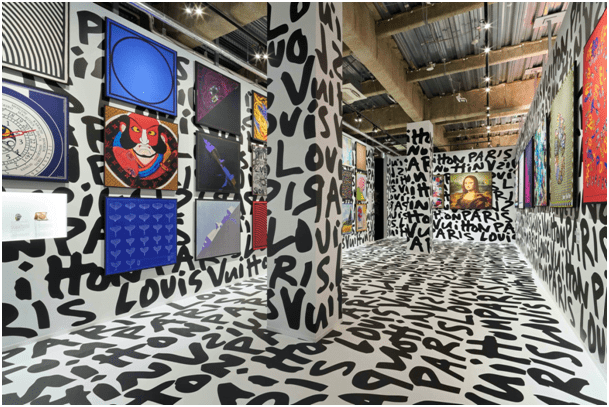 There are also original collaborations by artists such as Arata Isozaki, Richard Prince, Zaha Hadid and more recent Artycapucines collection.
Besides, it is possible to see artworks of successful portrait artists Yan Pei-Ming and Alex Jatz as well as new media artist Refik Anadol reflecting the young Louis Vuitton spirit.
Tracing Louis Vuitton's long legacy of collaboration with art through more than 180 items, LOUIS VUITTON & EXHIBITION can be visited from March 19th to May 16th.