Almost one year ago, we met pandemic. Our lives have changed quite with the measures taken after the first case was observed in March of last year. Cafes and restaurants have been closed and applied curfew; thus both our body and soul get bored more and more. As always, we started revolving around art. It is possible to travel into different worlds through book pages, we have already done this during lockdown. Fortunately, some museums and art galleries are still open; thus, it is possible to travel to the other lands from museums of Istanbul. That's why, we have compiled some art events that you can see in Istanbul in March.
İstanbul Modern
Selma Gürbüz: This Place We Called World
Title of exhibition becomes more meaningful, especially in these days that rough time to understand the world. Really, what's the world like? It is very difficult to answer this, but at least we can broaden our horizons by travelling to the world of Selma Gürbüz. Selma Gürbüz looks at over the past thirty-five years through the framework of a number of themes. Exhibition has been described as a visual fast that you will have experience a pleasant disappearance. Although the works seem detached from the reality of our world, they depict life with abstract concepts. It is a visual encyclopedia that takes shape through the distillation of Selma Gürbüz's artistic production in which stories about human, nature and life are created with its unique imaginary world. Exhibition is on display to March 31.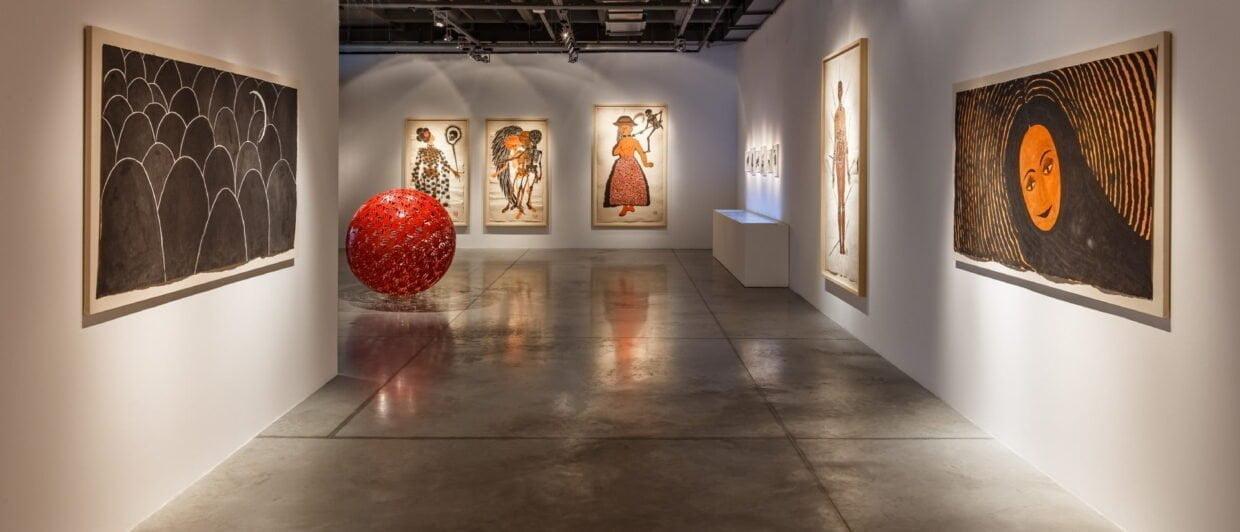 Şakir Eczacıbaşı: Selected Moments
"Şakir Eczacıbaşı: Seçilmiş Anlar" is a selection of works by Eczacıbaşı's career in photography. Eczacıbaşı tried to convey the relationship of his subjects with their surroundings. Exhibition curator Bülent Erkmen describes the exhibiton: "Şakir Eczacıbaşı approached the things he wanted to do, his pursuits and interests, life, and photography with appetite and enthusiasm. He photographed every moment and everything he looked at. Şakir Eczacıbaşı's world of photography was as rich as his voice, and to illustrate it, 50, 100, or 150 photographs aren't enough. This exhibition presents more than 300 photographs, and with this comprehensive selection, aims to convey the diversity and colorfulness of moments in Eczacıbaşı's view of life, the images that add extraordinary emotion to ordinary moments, and the versatile passion behind his unsteady, fidgeting camera." I think, it could be say that: " Sometimes, a frame can be voice of world." Exhibition is on display to March 31.
Pera Museum
Crystal Clear is in collaboration with all participating artists, exhibiton curator is Elena Sorokina. The main theme of the exhibition is recycling and environmental awareness. Brilliant crystals have been used in all areas of human activity, from science to art. This exhibition interested in the imperfectly distorted transparency of the crystals and the opacity of the soil. Transparency is examined with possibility to obtain information about anything and being unveiled. The exhibition is on display to March 14. Besides, the exhibition can also be visited online.
Akbank Sanat
Akbank Sanat has an efficient calendar with online events. Since we have missed concerts and have not listen live music for a long time, we chose first event from Jazz State of the House: Japa Concert. Japa is a Sanskrit word that means repeat internally, mutter. In their repertoire, they sometimes interpret modern and sometimes mainstream jazz works as trios, and also includes play its own compositions.These young team will be blowing a jazz breeze in our homes on the evening of March 18, on Akbank Sanat's YouTube channel.
Let's talk about Akbank Sanat's Contemporary Art and Curating seminars: These events are organized in a wide range from literature to cinema. One of them is "Memory Layers of City: Sustainability of Cultural Memory". Prof. Ufuk Kocabaş will talk about cities that have hundreds of years of concrete and abstract memory. Heritage of cities, archaeological artifacts and other intangible heritages will be discussed with various variables. It will be on March 4, 18.00. Limited by 20 participants.