The year 2020 was a year the world of art, a shelter from the troubles of coronavirus pandemic, needed healing as much as we did.
We left a year we all want to forget behind us. We all missed our habits and lives before the pandemic. Art has been a point where we meet our old normal. Financial problems coming along with the pandemic affected the world of art negatively, also changed our habits of watching.
Year of Loss and Discovery In Screen
Closing the doors of theatres and opening-closing again has changed the way how movies and viewers usually meet. Domestic and foreign movies postponed for further dates. In these times, digital platforms have had the chance to shine. Filmmakers decided to release their works online because of possible postponements and low box office numbers. It is not easy to tell what will happen in the foreseeable future. Depending on people's lockdown preferences, demands for digital platforms may increase or willingness to socialising in people may result in high numbers of spectators in theatres.    
Despite the challenges, 2020 did not stand in the way for those who want to experiment new things. Filled with details at every moment, directed by Valentyn Vasyanovych, award winning movie at IFF "Atlantis"; a melting pot of alienation and paranoid, Oscar hopeful from Kosova "Exil"; reminding us we have made no progress since the times of "Citizen Kane" when it comes to manipulation of power, David Fincher's "Mank"; an exhausting fight between a surrender and breaking away of misfortunes at life, "Sound of Metal"; the story of Chernobly area turning into a destination for visitors, documentary "Stalking Chernobyl: Exploration After Apocalyspe" are considered well-made productions of the year.
Domestic productions had been less in numbers but more in impact in 2020. Political critique from his own experience, directed bu Ercan Kesal "Nasipse Adayız"; a story of showdown between a father and a son within the scope of logic-benefit-superstition, coming to light only this year "Nuh Tepesi"; a brave attempt in the name of (tür sineması) "Bina"; glorifying love against taboos, directed by Ümit Ünal "Aşk, Büyü, vs."; Erdem Tepegöz's attempt to create a dystopia "Gölgeler İçinde" can be consideres as well received domestic productions of 2020.
International and National Festivals
Watching movies at home replaced watching movies at theatres. It seems this will not change antyime soon.
Festivals are not a place for screening movies only, but interactions happening between audiences and film-makers as well. Coronavirus pandemic made this interaction impossible. Though online actions are still going on, public gatherings are postponed. Hence homes are the new theatres. Situation is expected to continue in 2021, though less severely. Last year, Cannes Film Festival, held in May every year is cancelled, only a mini event was held. If things go according to the plans, it is expected to be held on May 11-21 2021. Because it was scheduled before coronavirus pandemic, Berlin Film Festival took place in 2020. However, they announced a mini digital event between March 1-5 and another public event in June 2021. Venice Film Festival took place in early September, with restrictions and limited audience. Golden Lion went to "Nomadland" directed by Chloé Zhao, whose movie is considered a serious contender for Oscars. "Hayaletler" directed bu Azra Deniz Okyay took the award home at Venice Film Critics Week.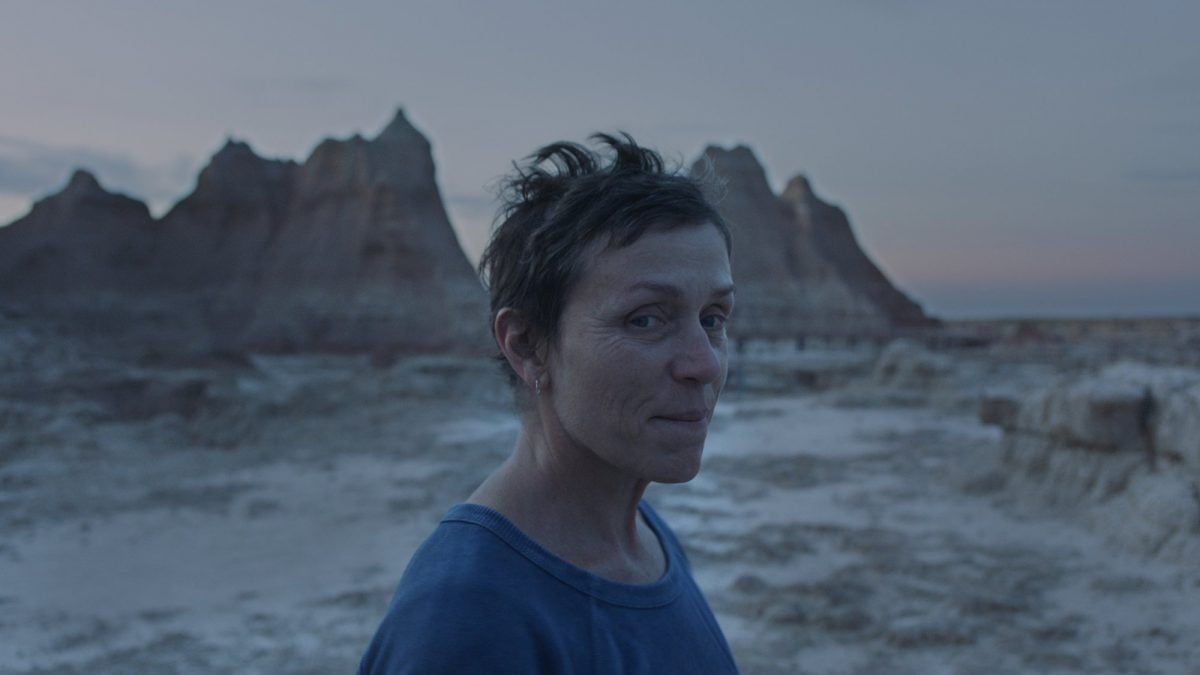 IFF, one of the biggest festivals in Turkey first postponed and then held online and open-air events. Adana Film Festival held online only. Golden Tulip went to "Aşk, Büyü vs." directed by Ümit Ünal in İstanbul and Golden Cocoon went to "Nasipse Adayız" directed by Ercan Kesel with his first full-length experience. Antalya Film Festival took place both online and in person. "Hayaletler", also the winning movie at Venice won the award Golden Orange as well.
Meeting with International Performing Arts
Magnificent Bolshoi Theatre in Moscow shared its "golden collection" on YouTube. Masterpieces such as "Sleeping Beauty", "Nutcracker" and "Swan Lake" shared online for streaming. I must add, "Don Quixote" left me in awe.
Since the pandemic began, online and in person have been the options for the events. Home theatre systems have always been an opiton for those theatre fans who want to get the feeling of a theater but for performing arts' fans, this is not possible. Plays, operas and ballets also mean a ritual for spectators. Getting ready for the events, meeting up with friends, getting the feel of the hall… Pandemic made this impossible and the other option is: watching events online.
Well-known places for performing acts shared their collections for streaming. Magnificent Bolshoi Theatre in Moscow shared its "golden collection" on YouTube. Masterpieces such as "Sleeping Beauty", "Nutcracker" and "Swan Lake" shared online for streaming. I must add, "Don Quixote" left me in awe. Also another theatre in Petersburg, Mariinski Theatre made its collection public. That proved professional recording of the acts also is a part of being one of the front-runners in the business. And English National Ballet is another one of them. Acts like "Dust", "Broken Wings", "Manon" were able for streaming every wednesday night. The attempt of turning "Nora", a spin-off from "A Doll's House", into modern ballet piece only for 30 minutes was impressive.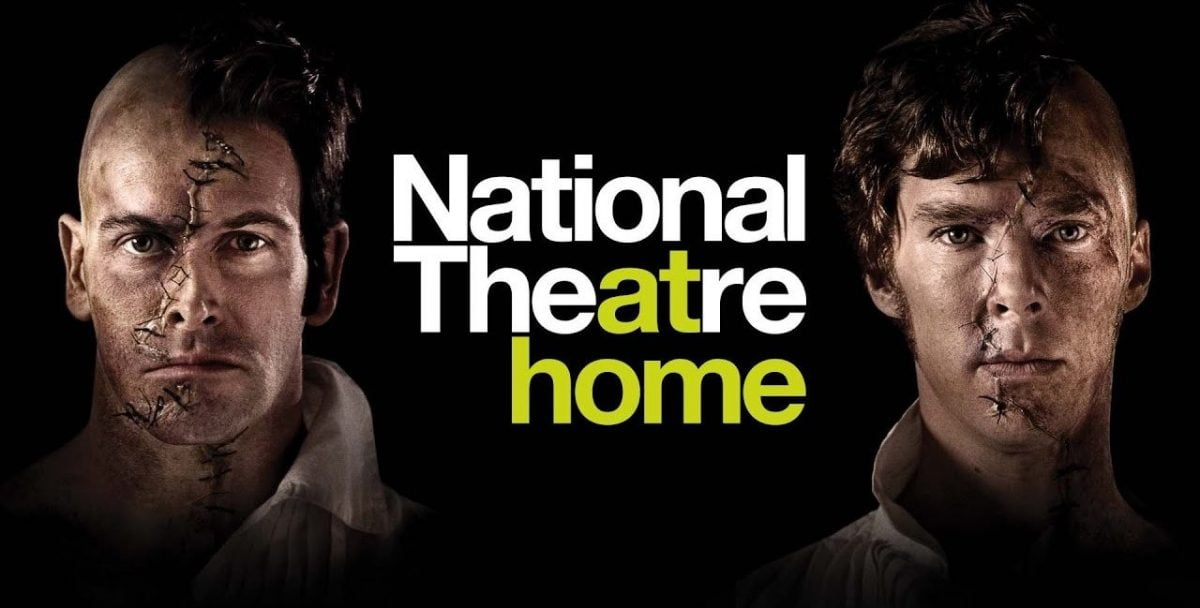 National Theatre in London shared recent plays like "Jane Eyre", "Coriolanus", "Antony & Cleopatra", "Barber Shop Chronicles", "A Streetcar Named Desire", "Amadeus". "Frankenstein", the play Benedict Cumberbatch acts for the monster and the scientist has been the most popular play out there during the pandemic. Shakespeare's Globe in London impressed art-lovers with their new interpretations of "Twelfth Night", "The Merchant of Venice", "A Midsummer Night's Dream", "Romeo and Juliet" thorugh ethnicity and gender. It is worth noting that, just as in Turkey, Shakespeare's Globe voiced their concerns over financial difficulties and closing the doors is a possibility if no support received. New York's Metropolitan Opera also shared "Carmen" by Bizet, "La Boheme" by Puccini, "Il Trovatore" and "La Traviata" by Verdi online.
During these difficult times, watching these events taking place in the other side of the world has been a blessing for those who would never get the chance to see these events in person. Still, it shoul be noted that watching performing arts online is nothing like watching movies at home. Pandemic kills this experience performing arts in the halls have.
Theaters
"Tırnak İçinde Hizmetçiler", "Tartuffe" and "Dansöz" have been some of the plays we had the chance to see online.
Theatres are one of the first places to close the doors and in pandemic it is no different. Some state-paid and private theatres decided tos hare their collection online at the beginning of the first lockdown in March. Quality in recording were not up to those international productions' level. Next lockdown welcomed another online events and plays with better recording quality: "Tırnak İçinde Hizmetçiler", "Tartuffe" and "Dansöz".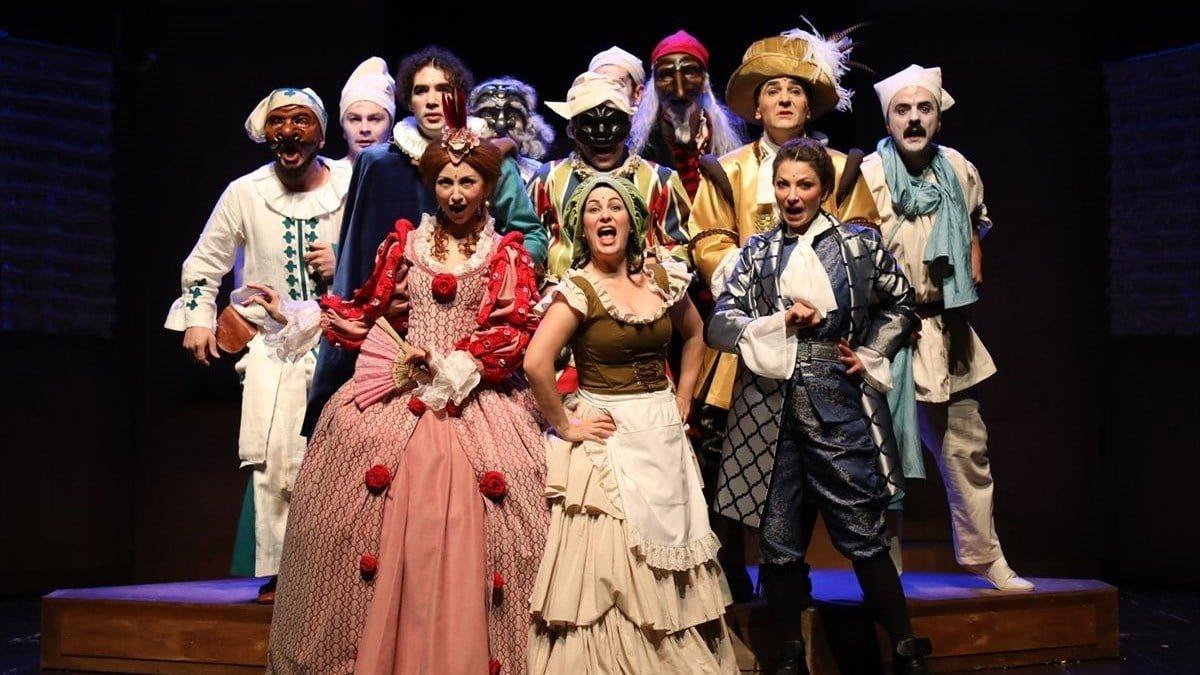 After not receiving any kind of grant like the equivalents internationally and months of lockdowns, inevitable financial crisis' hit the theatres. Toy İstanbul closed its doors, Ankara Sanat Tiyatrosu had to leave its historical place. Moda Sahnesi and DasDas held online events with tickets. This option is the most logical as long as coronavirus pandemic and no grants are in place. And our supports mean too much.
"Uçmak" from State Theatres, "İki Efendinin Uşağı" from IBB City Theatres, "Bir Garip Orhan Veli" from Reha Özcan Kumpanyası and no longer performed "Çıplak Vatandaşlar" were the plays I enjoyed most seeing in person. May 2021 bring the best.