At an online auction by Christie's auction house on March 11, the world began to shake when the NFT of Mike Winkelmann's digital work, "Everydays: the first 5000 Days,"nicknamed The Beeple, sold for $69.3 million. So, what is this NFT, crypto art? Is it really art or balloons? If such "crazy questions" are circulating in your mind, let's examine it together. Because the whole world is after how can create a NFT in order to sell it…
I mean, yes, whether the NFT should be considered a work of art is a matter of debate, but it's obvious that it's safer than any system in documenting unity and ownership.
Whether the NFT should be considered a work of art is a matter of debate, but it is clear as day that it is safer than any system in documenting unity and ownership.
If you're familiar with blockchain and the cryptocurrency world, your job is relatively easy. Although you need to understand it all from the beginning, don't be intimidated, with a little reading and effort, you can also participate in the door-like reality of the virtual world.
Let's just summarize the story from the beginning… in the world of cryptocurrencies, there are various types of tokens with different characteristics like Non-Fungible Token, which we call NFT, means "Unchangeable token". After all, NFT is a kind of cryptographic token. What makes it so special is that every NFT produced is single, there is no other example, so it cannot be exchanged. However, Bitcoin or Ethereum tokens can be exchanged, so units that can be exchanged with their counterparts within their network in exchange for a particular service or product. Thanks to NFT platforms, digital artifacts in the internet environment are "tokenized" with blockchain technology, that is, marked, verified to be "owned" by a single person. It's this feature that makes it shine because cryptocurrencies have a certain amount of supply, and it's obvious how much of that money, but NFT is one, only! Well, if we're talking about digital shopping, of course, as a unit of exchange, nothing but cryptocurrency can be considered.
A caesura in this stage and summarize blockchain technology. Blockchain is actually a form of data retention. In traditional systems, you know that" something belongs to someone " is confirmed by central institutions such as notaries, banks, central banks, land registry offices. Blockchain gets this authority from the center and distributes it. All transactions that require verification are distributed to 500 million computers thanks to smart contracts that bring about this technology. This method, which is more fast, reliable and cheap than central systems, is seen as the technology of the future. It is projected that this system will eventually eliminate intermediaries and all financial organizations. The most exciting part of the job is that everyone can see transactions in detail by downloading open source software.
What the blockchain does in the NFT event is that it verifies where the work or thing is located, on what computer. So no one but the owner will be able to say, "I actually have the original of Beeple's work, which sold for $ 69.3 million," because millions of computers are witnesses to the transaction, a notary. Another reality that arises with this issue is that the blockchain documents that these works are the only ones, without leaving room for doubt about their authenticity. We also know that there are many works of art that turn out to be fake after years of display. I mean, yes, whether the NFT should be considered a work of art is a matter of debate, but it's obvious that it's safer than any system in documenting unity and ownership.
Everything can be sold as NFT as long as there are people willing to buy this digital product that has collection value, which is the only one. Because it has a collectible value, the NFTS reach millions of dollars. For example, Twitter's first tweet, written by Twitter co-founder Jack Dorsey in 2006, sold for 2.9 million dollars.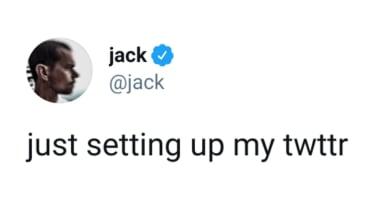 Let's also note that not every NFT is a work of art; NFTS can represent all kinds of digital files. Everything can be sold as NFT as long as there are people willing to buy this digital product that has Collection value, which is the only one. Because it has a collectible value, the NFTS reach millions of dollars. For example, Twitter's first tweet, written by Twitter co-founder Jack Dorsey in 2006, sold for $2.9 million. Also a Turk, Bridge by Oracle CEO Sina Estavi…
How do we "Tokenize" Things, How do we get NFT?
First, a digital wallet is needed. Some of the best-known NFT Sunday destinations are OpenSea, Mintable, Nifty Gateway, Yellowheart and Rarible. When you sign in to one of them, the system will redirect you; you will be able to convert your product-artifact to NFT in minutes. To buy NFTS from the same platform, you still need a digital wallet and, of course, some cryptocurrency such as Ether or World Asset eXchange (WAX). NFT collectible pieces that you buy from Sunday places are added to a person's wallet that exists on the blockchain.
The NFT's Short but Astonishing History:
As we mentioned, the feature of NFT tokens is that there is only one, this is the reason for its value. If the supply is only one thing, it is demanded by many, of course it's price rises. When it comes to digital art, value can reach completely different dimensions. In June 2017, CryptoPunks performed its first NFT project on Ethereum. In August 2017, the second project, MoonCatRescue, appeared. Late 2017, virtual cats of CryptoKitties, a digital trading game on Ethereum, went on sale. Although someone's purchase of it was perceived as crazy, like previous projects, it went viral and received 12.5 million dollars in investment. CryptoKitties sells it's limited edition digital cats and also provides feeding services.
In 2018, RareBits, an NFT marketplace and Exchange, raised 6 million dollars in investment.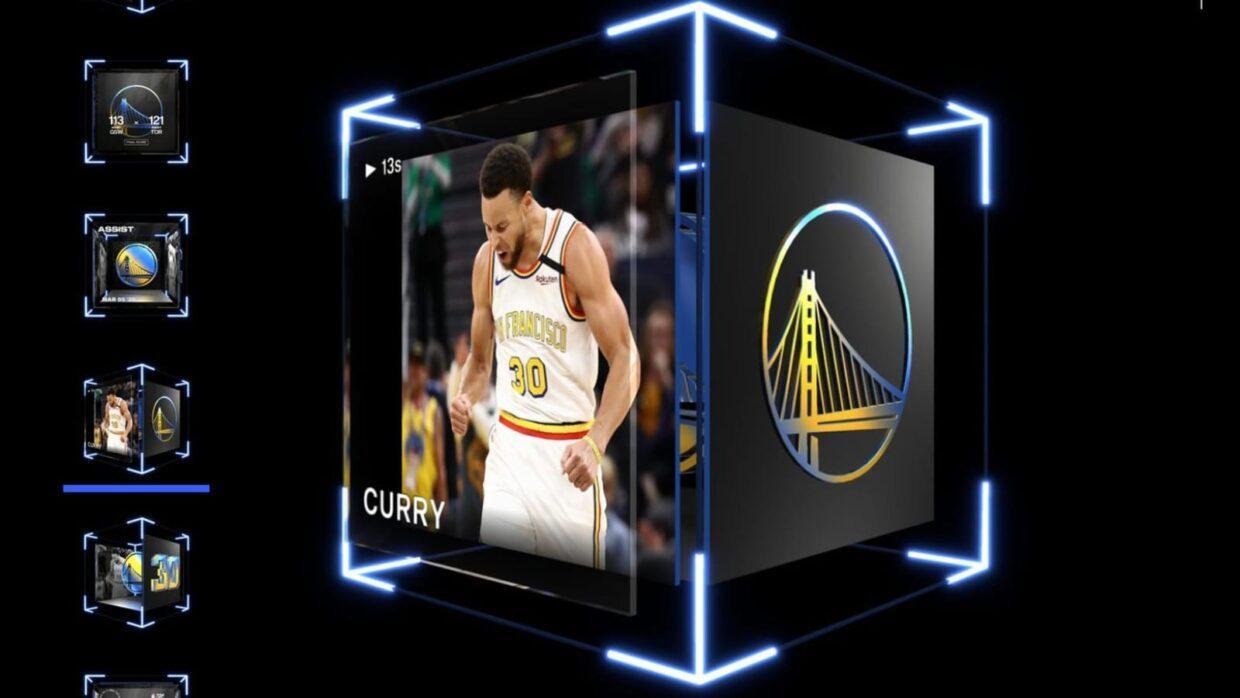 In 2019, Nike became the first brand to "produce" NFT sneakers with CryptoKicks.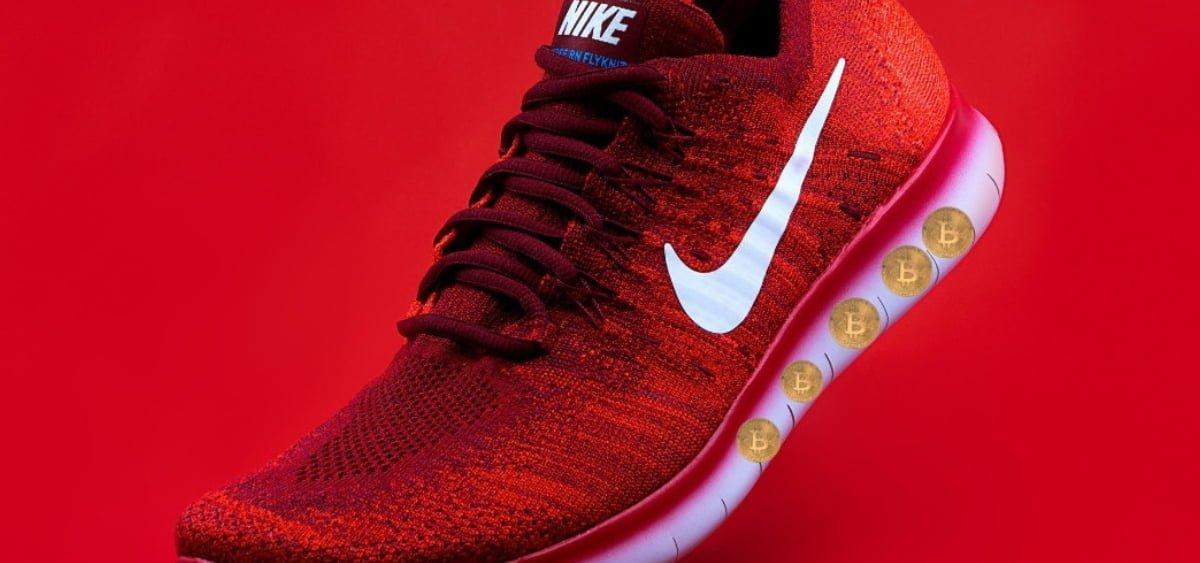 Dapper Labs, known for his CryptoKitties, Hello Dapper, Flow Blockchain projects, has made it's experience with NBA Top Shot and has sales exceeding 230 million dollars as of February 28, 2021. NBA Top Shot offers the numbers and movements made by NBA stars as NFT with three different camera angles with their most beautiful cross-sections. The Token also contains a lot of information, such as who made the number-assist, when it occurred. A dunk by LeBron James in 2019 found a buyer for 200.000$.
The popular world's interest in NFTS is remarkable in all areas. Lindsay Lohan's own photo sold for 17 thousand dollars, Fenerbahçe Mesut Özil's collaboration with Genies Wearable sold digital shoes for 1886 dollars, jerseys for 2,525 dollars and an animation clip for sale are just some of the examples. NBA Top Shot, CryptoPunks and Street Fighter are among the most widely traded NFT brands. In Street Fighter, collectors are able to purchase characters such as Ken, Ryu, Chun-Li, Dhalsim, Zangief that appear in the game.
Ultimately analytics platform CryptoArt.io,December 2020 November sales of NFT-based artwork rose to 8.2 million, a big jump from 2.6 million dollars in November 2020, according to data from the NFT-based artwork. It's not hard to predict that march will be much higher. Market volume is expected to reach 1.3 billion dollars by the end of this year.

So, How Did It Turn Into Art?
February and March were very fertile in terms of the NFT art market. The Musician Grimes has sold his digital collection of 10 tracks for 5.8 million. Shortly before that, the original GIF of Nyan Cat, which has been shared hundreds of millions of times on the internet for 10 years, leaving a rainbow behind in the void of space, sold for 580k dollars.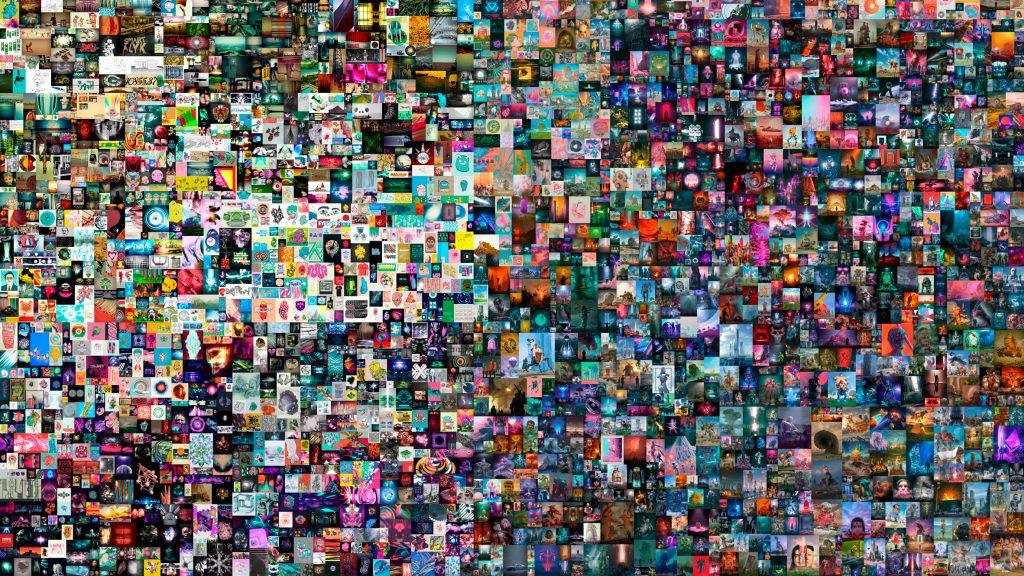 And after that the big sale happened. , Mike Winkelmann's (Nicknamed Beeple) 2007 series "Everydays: the first 5000 Days", which he began creating by producing a digital work every day, was converted to NFT and all the works were combined into a single jpeg file.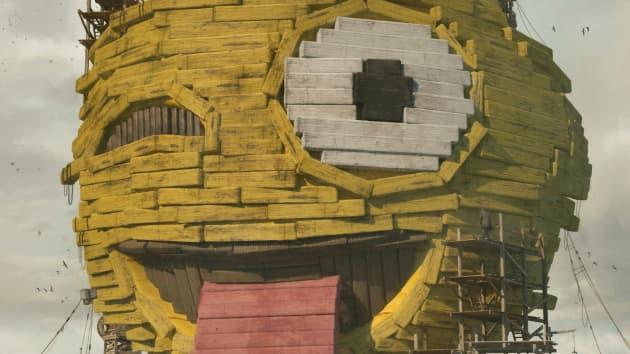 The overall image is a complex, but when the jpeg is enlarged, each artifact can be examined individually. Before that big collage sold for 69.3 million –though it didn't sound that loud– Christie's had also sold a (physical) NFT of painter Robert Alice's painting called "Block 21."
Kings Of Leon's new album, "When You See Yourself," released on March 5, was also the first to be presented as an NFT. The album was released as three separate NFTS. These packages also include the right to sit in the front row at Lifetime concerts and the right to receive audio and audio attachments that have not been released anywhere.
It is worht to nothing that, the person who bought the NFT does not buy the copyright of work. Although he have the original, he is not only person who can access that work. Copies of work can stil be found on the internet, and someone can print it out and hang it on the wall. The difference; downloaded images do not have block chain verification.
NFT Agenda of Turkish Artists
The sale of Turkish Cartoonist TarıkTolunay's work "Fractal Istanbul" for 36 thousand dollars was one of the most popular news topics in recent weeks. In recent years, Tarık Tolunay has focused on drawing magnificent maps of Istanbul, decorated with crazy details, and he calls himself a "urbanist". Tolunay, of course, did not do his work for NFT, but the fact that his works were suitable for crypto-art as a format led him to tokenize his works.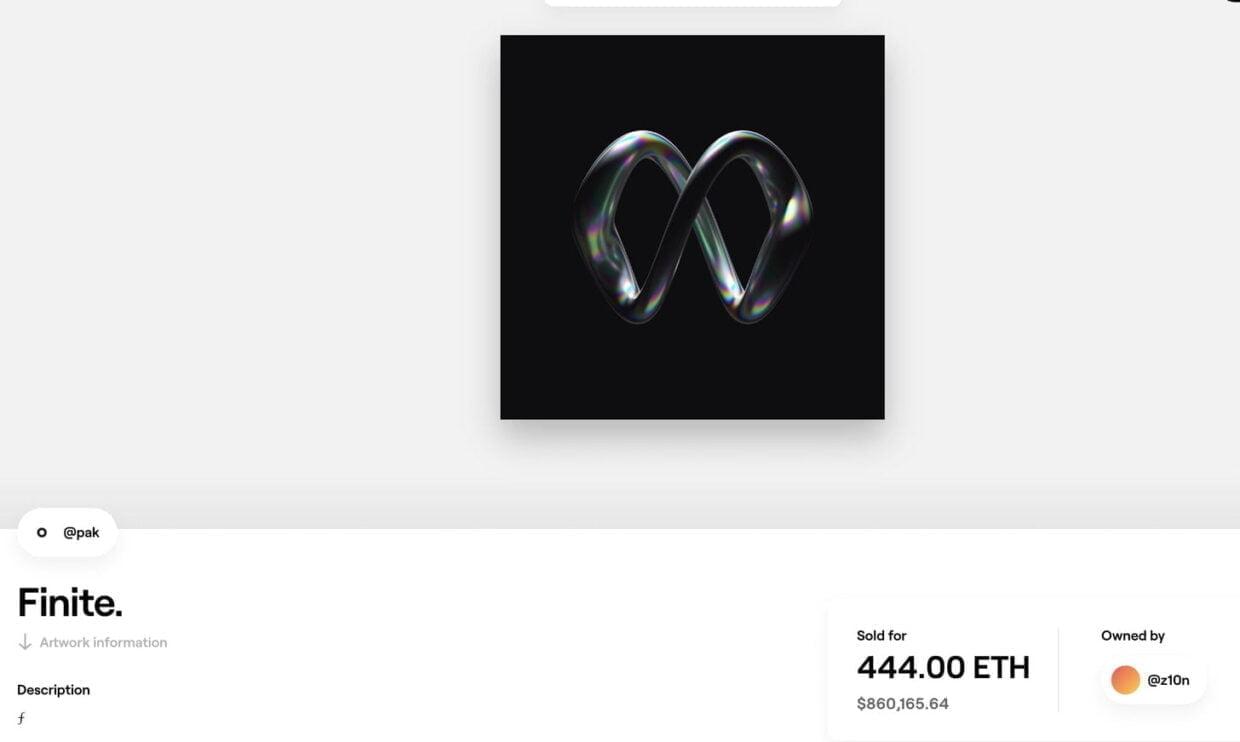 Another NFT celebrity is Murat Pak. In fact, he prefers to be referred to only as "Pak" in the NFT community, and we will continue to do so. Pak is a bit of a mysterious character, but we can say that he is the most experienced Turk in this business. Award-winning, world-renowned three-dimensional motion graphic designer Pak, CryptoArt.io it was the first to sell blockchain-based artwork for more than 1 million in total, according to the company's announcement in December 2020. Pak's 268 works of art on various platforms sold for a total of us $ 1,079,382 (December 2020). This, in turn, was considered a turning point in the field of crypto art. Pak's recent auction at Sotheby's auction house is likely to have serious repercussions. Sotheby's said: "We are entering a whole new world with digital art and we feel it is important to work with an artist who has been active in this field for many years. Although we have not yet announced the full details of the cooperation, we want to remain true to the democratic spirit of cryptocurrency," he said, announcing the auction, which he did not disclose its date.
It is also worth noting that the person who buys the NFT does not buy the copyright to the work. Although he holds the original, he's not the only one who can access it. Copies of the work can still be found in abundance on the internet, and others can print it out and hang it on the wall. The difference here is that images downloaded from the internet do not have blockchain verification.
Does the Balloon Explode?
"I think we could be in a bubble right now," Beeple said the day before the auction, noting that he had only heard of the NFT concept five months before the sale. Of course, this bubble may burst, but it is also a fact that the NFT is a harbinger of a new era. What happened in the NFT world has primarily shown us that cryptocurrencies and blockchains are indispensable in our lives. People who have ignored research and learning about this subject until today are digging into these concepts today. In addition, although its influence has decreased over time, a very valuable platform for digital artists has been discovered, which is a significant gain.
Of course, will fall into place over time, and the market will take shape a little more as experts in the art markets learn the dynamics of this world and make their own contributions, and their cooperation with auction houses increases, but the truth is that crypto art is now part of our world.