Where is the place of an artwork? It should be reasonable to ask for an artwork, which we enjoy with seeing in a museum, sometimes even closer to us.
So that the design that you want to wear, instead of seeing on a wall, finds a new way to meet with you thanks to incredible collaborations of master designer who shape the fashion. At such a moment, Celine shook hands with Tyson Reeder, who is emerging artist of abstract and experimental works -born in 1974- , on his innovative, sparkling and libertarian collection.
2021 Summer Dancing Kid Homme collection, prepared in parallel with Celine's winter collection, is designed with Hedi Slimane's Creative Director, while Tyson Reeder's capsule Celine collection brings together glaring palm trees on shorts, t-shirts, thin coats and hats with fashion and art enthusiasts.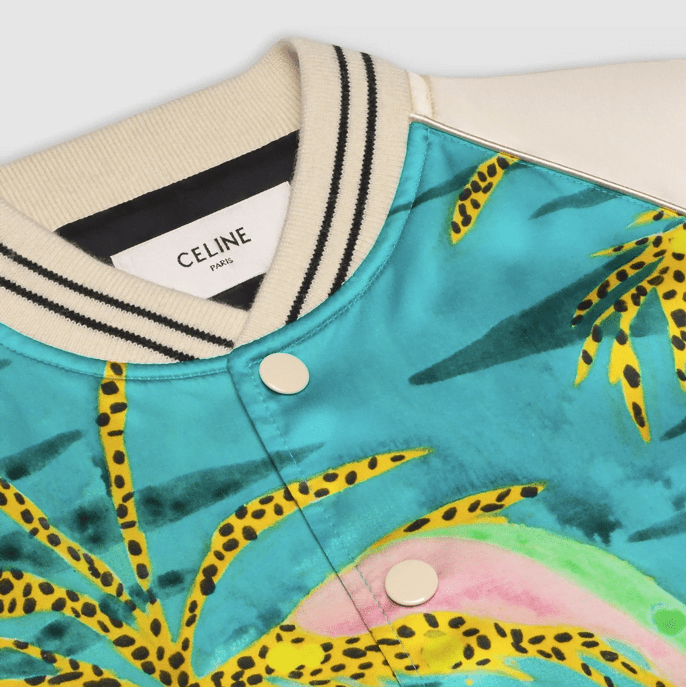 Thinking that the best work for the collection, which is about the new generation's remove of their troubles in the pandemic process with music and creativity, is Tyson Reeder's Autobahn; Slimane seems to have found the right way to satisfy free side in our souls with their cooperation.